Comic Stores: You Are The Future And I Don't Think You Know It – 2000AD's Ben Smith Reaches Out To Retailers
2000AD's publishing manager, Ben Smith, delivers a special message for us here at Bleeding Cool:

About 10 years ago the panic really set in. You may remember it as earlier or later, but it was the time everyone realised that comics retailing was doomed. The stronger stores had lasted out the 90's boom and cataclysmic-bust only to find the bookstores were going all out to steal business; at the same time Amazon was offering books cheaper than anyone else could offer. Graphic novels were a big growth area for major publishing houses, but instead of coming to comics stores those books were making all of their running in Borders or Barnes & Noble or Waterstones. The end was nigh.
And here we are in 2014. Somehow a lot of you (but certainly not all), made it through to the present day. And what do we find? All of the above worries (with the exception of competition from Borders) still hold true. Comics shops are only delaying the inevitable, right?
Wrong.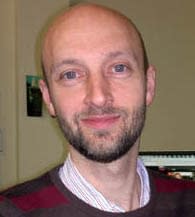 Before I managed a comics publishing business I was a bookseller, I was in it for most of the noughties and saw chains and independents collapse under the dual weight of bad management and online competition. In the UK there are now fewer than 1000 independent bookshops left, and the last remaining dedicated high street bookseller, Waterstones is committed to reducing its retail estate. Many bookshops have realized what it is they need to do to survive, and James Daunt the new MD of Waterstones is trying to bring about a new strategy there. How I disagree with some of his assumptions about what a high-street book chain should be I will save for another occasion, but the core concepts in his strategy for survival are pretty close to those the remaining independents are planning, and it is those that comics stores would do well to think about.
The essence is as follows: become a destination-location, make sales based on expertise you can share with the customer, build a core returning clientele, make specialization a major focus – if possible becoming known locally as the authoritative stockist on a particular subject. What do these bookshops sound like they want to become? Just like you. Established comics stores are about 20 years ahead of the bookshops in all of those areas. In terms of understanding who your consumer is, establishing a relationship with that customer base, making them aware that they will find new stock to set up regular return visits, standing out from other local businesses, you're already far ahead. Positionally, comics retailers are incredibly placed to exploit the retail space they find themselves in.
If only it were that easy though, right? There are enormous challenges ahead, and there is plenty that comics stores can learn from good bookshops – but my argument here is, if comics stores can continue to adapt they are better placed to survive, and grow, in the coming bricks-and-mortar retail climate. I'd argue that, 10-1, comics stores know their customers better than bookstores. Their customers, by the same token, are usually much more engaged than regular book buyers, and can frequently be turned on to something new with much less resistance.
The fastest way to grow sales is not to find new customers (though that is a different, essential, objective), it's to sell more to the customers you already have. Most commonly that's seen with variant covers of course, but if you can get your customers hooked on the output of more than the big two or the big five, then the opportunities grow.
I was lucky, I got to manage Rebellion and 2000 AD's publishing operation at just the right time. We had a big movie adaptation in the works and we'd just secured North American distribution from Simon and Schuster. Coming from a bookselling background I planned to exploit the regular book market for all it was worth – and a lot of focus went on that and it's been great. But time and again it's come home to me that comics readers shop in comics stores. It's not just that they are creatures of habit; it's not just that they like those stores. They trust them. They use them to find new things – even if we as a publisher have done everything we could to also make those things easy find in other places as well.
So we started to experiment with what more we could do with the direct market. We started taking part in Free Comic Book Day, and found our orders growing in massive jumps each and every year as new readers took a chance on something fresh. We hooked up with IDW, one of the canniest publishers in the business, and have seen them do fantastic things with some our properties. Let me put it this way, every time they do something great with Dredd, our own books do even better. We made sure we got our books in as many places as possible when the Dredd movie came out and it's the US direct market that has done the best with them.
So now we've started publishing US format comics. Dredd: Underbelly, the comics sequel to a movie that almost disappeared at the US box-office but exploded on DVD/bluRay and download, sold out at Diamond before it went on sale. Then it sold out from the comics stores' shelves. So we did what anybody sensible would do, we shouted all the louder about Underbelly and solicited the reprint straight away. When you've had a hit what else do you do? You do more. When comics stores can't get enough of something they know they can sell, you'd be crazy not to support them. So now we're trying something else. One of the latest hits from 2000 AD, Brass Sun is coming out as a US format six-part series, it spot-lit (and staff-picked by Jay Spence himself) in March's Previews, you should check it out. And with Underbelly having proven itself there will be more from the world of movie DREDD. And after that? Even more new ventures.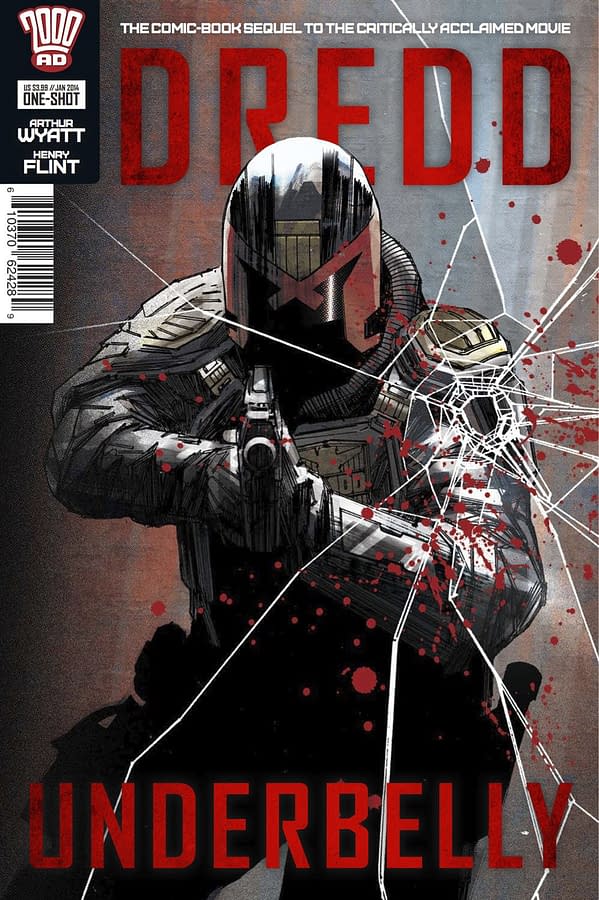 The challenges comics stores now face, ensuring they make enough money to survive and grow, are substantial, but as the retail environment atomizes and niche expertise becomes the new currency there are going to more and more covetous glances being thrown your way.
We're expanding our investment in the direct market and, unexpected as it might sound – I believe comics stores are the future. I just wanted to let you know. There's plenty of work to do, but we want to be there with you.
2000AD are therefore happy to announce a Twitter account specifically and exclusively for comic book retailers, where they can get 2000 AD exclusives, previews, competitions, giveaways, and announcements specifically for the direct market. Comic book stores have been fantastic supporters of 2000 AD for years, so we'd like to give something back. You can follow the 2000ADRetailers Twitter account for these features.
About Ben Smith:
Let me lay out my credentials. I've been reading comics regularly for longer than I have been reading books and I had my Beano sub at 8 years old. I spent most of the noughties in bookselling, latterly as a manager for the independent London-based chain Foyles. For the past five years I have worked for Rebellion, the leading independent UK publisher of comics and fiction, where I oversee all of the publishing operations as the Rebellion Publishing Manager. You surely don't need me to tell you that Rebellion publish the weekly and monthly comics 2000 AD and the Judge Dredd Megazine, as well as 2000 AD's graphic novel lines, or that alongside there are three fictions imprints Solaris, Abaddon Books and Ravenstone. You'll have seen us nominated for an Eisner, or the Eagles, or the British Comic Awards, or maybe seen our fiction up for a Philip K Dick, or a British Fantasy Award, or a World Fantasy Award, right? And you know we publish our fiction simultaneously on both sides of the Atlantic, and run graphic novels lists in both territories. Or maybe you're familiar because seen the 2000 AD app on Apple's Newstand –you know the one that keeps popping up on the charts and was the fifth highest grossing UK Newstand app on our flagship comic's 37th birthday?