Doctor Who Season Seven: The Kerfuffle Part Two Yesterday, Bleeding Cool ran a piece based on the Private Eye report about the troubled series seven and the subsequent hurried tweet response from the BBC and Steven Moffat that the show was being recommissioned for a seventh season. I understand that a BBC press officer persuaded Private Eye editor Ian Hislop's secretary to read the article down the phone to him yesterday afternoon…
However partially backing up the Eye report, the BBC stated that "a good chunk" of the fourteen episodes (including a Christmas Day special) would air in 2012. Bleeding Cool understands that the series will wrap around Christmas, much as it has wrapped around Summer this year, with seven epiosdes airing in the autumn of 2012 and six episodes airing on the New Year, rather than the "four specials in 2012" that Private Eye reports – though I also understand that was being considered.
The BBC states that the new schedule was down to creative and narrative reasons. Private Eye states however that delays and budget issues have emenated from executive producer Piers Wenger, who has now stepped down from BBC Wales head of drama, and then left the BBC to work for Film4, and that it was the dismissal of previous producers Tracie Simpson and Peter Bennett by Wenger and fellow exec producer Beth Willis that caused some of the delays and chaos – and who refused to return to work for the pair when the jobs were offered back to them, working on their own show Baker Boys featuring a number of recent Who alumni.
The Eye also notes that Steven Moffat has been expert at scripting his way around budget cuts but that Neil Gaiman had to rewrite The Doctor's Wife with an Ood instead of the creature he'd created for the show, to save money. Neil tells me rather that he picked the Ood as a way to bring the episode in on budget and preserve the CGI, and gave them the Time Lords message scene which they previously didn't have. But that this kind of thing is always the way with such endeavours. You can read a little bit about it here.
The Eye piece also questions whether the series will be completed this year in time for Christmas market DVD box set, as traditional. An expensive, big money maker for BBC Worldwide, without it there could be an even bigger gap in the company's finances…
The decision to split the current series in two was taken last year when it became apparent that both budgets and schedules on Doctor Who were running so far out of control that it would be impossible to complete a 13-part series in time for a spring transmission. Now, however, there are fears that the second tranche of episodes may not even be completed in time for BBC Worldwide to release a DVD box-set of the series in time for the Christmas market, which would be a commercial disaster.
---
---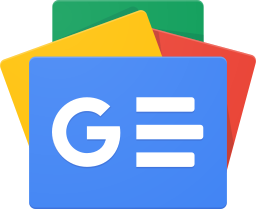 Stay up-to-date and support the site by following Bleeding Cool on Google News today!