Eleven Thoughts About Eleven Comics – Hawkeye, Daredevil, Harvest, Thief Of Thieves, Muppets, Rasl, First X-Men, Alpha Girl, Epic Kill, Mind The Gap and Think Tank
The first issue of Hawkeye will be compared, repeatedly, to Frank Miller's Daredevil and Miller and Mazzuchelli's Batman. We have a costumeless Hawkeye, not trying to save the world, not trying to stop a supervillain, but trying to sort out the rent agreements of his friends. It's a world where money cannot solve all problems, where brute force causes more problems, and where sometimes the life of a dog is more important than the life of a human. And how being a superhero at the wrong place at the wrong time isn't always the best thing. It's human, a comic book told with beats, with David Aja's shadow and light, and only one use of Hawkeye's specific abilities, and it's spectacular, if a little bit Bullseye. Again, we're back to Daredevil. No bows, no arrows, it's not that kind of comic book. Even though it is about, and stars, Hawkeye. Yeah, you're going to like this one. Possibly the best thing Matt Fraction has written for Marvel. Talking about comics based on the small things in life, Mark Waid continues to innovate, creating whole new world using only the same building blocks as everyone else in the Marvel Universe. This time it's the familiar plot of Antman shrinking down inside a fellow superhero's body to sort out problems. Yes it's Daredevil, and his brain is infested with Doom-nanobots. What Waid does here that is different, is take Ant Man's mental communication with ants schtick and joins Ant Man and Daredevil together in some vague telepathic sense that affects the pair of them, and giving each a better understanding of each other in the process. Brilliant, and again beautifully illustrated by the Riveras, who are leaving this Eisner-winning book to create their own work… they'll be missed. Harvest, a new book published by Image Comics is, basically, Dexter-meets-Dirty Pretty Things, delving into the world of organ harvesting, the people it targets, those who do the targeting and the medical professionals that get recruited along the way. The people involved are treated just like the organs, one fails, another must be found to replace it, by any means necessary. The macro reflects the micro. Great start. While Thief Of Thieves runs the final arc of the heist we've been following so far, and just as you'd expect, it's revelation after revelation after revelation, so that the people who were being set up weren't being set up, the actual location of the heist wasn't where we thought it was and the whole plan was so, so different all along. Of course, of course, of course. Put your feet up to read this… otherwise they may just start kicking you. In The Muppets, Roger Langridge brings us song., He repeatedly does this, in Muppets and other books, sing song, meter, rhyme to talk about whatever he thinks is relevant (or not) to the plot and The Muppets has given him carte blanche to drop songs in wherever he sees fit. And as the very unseasonal weather in the Season of Summer plays havoc with plans, so the right words find both rhyme and reason in the madness. I just feel sorry for the polar bear. We find out a lot of things as Jeff Smith's Rasl concludes its dimension hopping story. This is just one. First X-Men is all about firsts. Neal Adams throws continuity into a dustbin and gives us a new first meeting between Xavier, Wolverine and Sabretooth in this kinda-X-Men First Class comic set an indeterminate time ago, with a balding Charles Xavier in University and a Wolverine being hunted down. With this and Avengers 1959, Marvel seem to be saying "Wolverine was everywhere, everywhen, but we all just forgot about it". It looks like some mindwipe has to be on the cards somewhere along the line. Alpha Girl continues to delve into the more outrageous elements, more Carry On and Farrelly Brothers than Walking Dead. It may be getting a little old, Chew has the ability to switch gears from these kind of scenes, to ramp up drama and character, Alpha Girl is feeling a little one note… but then maybe that's the point, and this is arguing against something's reason to be. Maybe I should just look elsewhere… Epic Kill does a grand job of bringing European style action comics into the American superhero marketplace. This car chase is a great example of that a combination of incredibly static forms with full speed action. Imagine if they'd drawn Transformers like this (Flash Fact: Check out the John Ridgeway issues by Marvel UK) Oh and killing the President of the United States as well. Nothing more European than that!
Communication by IMDB knowledge certainly holds a number of families together. In Mind The Gap, it's a way to supernaturally communicate with the person who knows you best in all the world. This is basically why I've been calling Think Tank the Transmetropolitan of science. Nice to read it with the greys and a few dialoguie tweaks now it;s acually in print…
Comics courtesy of Orbital Comics in London. About to host an Ian Churchill career retrospective of original art in August, kicking off with a signing… ---
---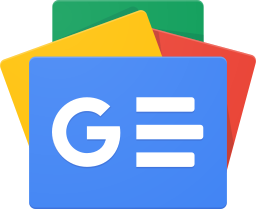 Stay up-to-date and support the site by following Bleeding Cool on Google News today!