Erik's Weekly Watch: Best Bets For Fall TV Premiers and Returns – Gotham, Brooklyn-Nine-Nine And Homeland To The DVR
By Erik Grove
Welcome back to Erik's Weekly Watch! This week I'm going to be talking about some of your best bets for entertainment in the coming TV season.
Sometimes it seems that we live in a golden age of on-demand, big-budget entertainment on the silver screen. There are fifty million channels on cable TV and a bajillion hours of instant streaming TV from the classics to the cutting edge. Here we are on the precipice of another big budget Fall TV season and there's just one problem in this wonderful television utopia: a lot of it still isn't very good. Don't get me wrong – there are TV shows on the air now that blow the quality and diversity of older entertainment out of the water but still, by volume and percentage there are a lot of lousy shows. So what's a discriminating TV viewer to do? Read this column, obviously!
Your Best Bets for Fall 2014 – The New Shows
A lot of money and airtime is spent on advertising for the new shows that launch in the fall but the fall season is becoming something of a relic. Blockbuster shows debut in the winter just as often now or even in the spring. Looking over and considering the offerings for this year, I'm generally underwhelmed. This isn't really surprising looking back as the track record for 2013. Out of 27 big network shows with all that razzle dazzle, only 9 are coming back this fall. All 9 of those will certainly not make it to fall 2015 and there are a very small number of them that I think are worth tuning into at all.
So, when I look over the 2014 fall offerings for the US broadcast networks (there are about two dozen of them competing for your eyeballs), there four that I'll definitely watch the first episode for and I suspect only a couple will keep my attention much further.
Gotham (Fox)
You Should Watch This If You: like visually compelling neo crime-noir (and/or na na na na na Batman)
[youtube]http://youtu.be/0d1zpt6k5OI [/youtube]

There a three big comic book properties coming to TV this fall and of them, Gotham is both the one I want to like the least and the one that I suspect I'll probably like the most. As a comic book fan, I don't love the initial concept behind Gotham. I think it removes some of the mystique from Batman and Gotham when you have all of the villains hanging out at the same nightclub. There are some origins I don't need to want to see play out over hundreds of hours of television.
That said, I have to admit that if I take my comic book fan hat off for a moment, there's dramatic potential in it. The visuals and aesthetic in the promotional materials is already impressive. There's a high attention to detail and a lush production value on display that I think really stands out and gets my attention. Plus, the casting is very strong. Donal Logue is one of the great character unsung actors in TV and film and an inspired choice for the first live-action Bullock. Casting Ben McKenzie as a novice Jim Gordon was also a smart movie. McKenzie has a strong presence and charisma. It might not stay on my watch list but I'm definitely looking forward to this premier and I think it's a safe bet for some good television.
Mulaney (Fox)
You Should Watch This If You: like to support lost causes I like John Mulaney. I think he's a good standup comic and a competent comedy writer that's maybe had more quantity than quality so far in his career but I think he's got a lot of potential to make me laugh. I also think his eponymous show on Fox, Mulaney, is probably going to be terrible. I'm not at all impressed with the promos I've seen and the early critical buzz is not good. But I'm going to watch it because my hope for Mulaney to be in a good TV show is overriding my best judgment just enough to give it that much of a shot. This show has some strong proponents at Fox (after it failed to make the cut at NBC) who seem to have faith it will get better and grow an audience. Sure, let's give this one a chance and hope it gets better or Mulaney gets cut loose to make something better quickly enough.
Gracepoint (Fox)
You Should Watch This If You: promise not to keep telling me Broadchurch is better and crime drama something something David Tennant I haven't watched Broadchurch yet. It's on my list and I've heard good things about it. Gracepoint is a US remake of the show in proper American English because the US audience is apparently adverse to just watching the original British version unless it's called Downton Abbey. This remake actually me roll my eyes a little bit but it has Nick Nolte, David Tennant, Anna Gunn and Michael Pena and its only 10 episodes long. I'll give it a shot and then I'll probably watch Broadchurch and roll my eyes again. My favorite irony about this show? It's shot in Canada.
The Flash (CW)
You Should Watch This If You: like Arrow and feel like a superhero with more smiles than abs and scars might be fun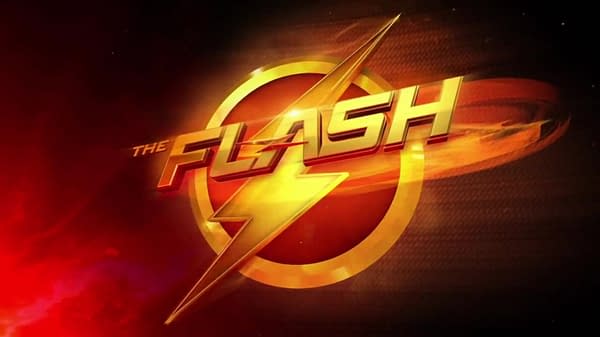 If you're paying attention to my picks you'll see that The Flash is the second comic book property pick (and that none are on ABC, NBC or CBS – I may no longer be their target audience). If you think I'm especially partial to superhero shows because I'm a comic book fan and because this is Bleeding Cool, you're actually wrong. I like Arrow grudgingly in the same way that I like cheap burritos. The show is a soap opera for comic book fans. It's a guilty pleasure I discovered binge watching when I was home sick for a couple days well into the second season of the show. My wife smirks when she sees me watching it (she only stays in the room when tricked or ambushed) and feigns understanding my enthusiasm when I point at the screen shout out things like "IT'S SOLOMON GRUNDY OH MY GOD SOLOMON GRUNDY!"
I think it's definitely gotten better with tighter, more compelling plots and I will certainly be watching the season premier but it's not high art (nor does it pretend to be) and this spinoff/sister show won't be either. I don't really need two Arrows in my viewing queue though. I'm watching the Flash because I figure the two shows will fight each other for my attention and I'll pick one OR they'll both be better than Arrow was in its first season and I might end up happily watching them both. What excites me about the Flash, in addition to generally liking the Arrow brand, is that it looks to be a more optimistic and upbeat show and I think that might be more my speed (oh boy, speed puns). Stephen Amell is really good at abs and scowling and trying to not sound Canadian but I think a more accessible and personable hero that's less broody could be a real breath of fresh air. Especially alongside Gotham and Constantine (a show that's going to take at least three people I trust telling me it's actually good to watch it), the Flash stands out by not being grim and gritty.
Your Best Bets for Fall 2014 – Returning Shows
Brooklyn Nine-Nine (Fox)
You Should Watch This If You: breathe and like to laugh at funny things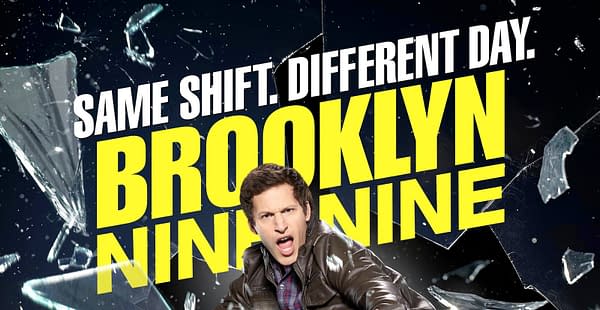 Brooklyn Nine-Nine is the only show from the 2014 season that that I love completely and tell everyone I can to watch it because it's amazing and I want it to be on television forever and ever. I'm not a diehard Andy Samberg fan but he's spectacular and perfect for the role with an ensemble of fresh, hilarious voices. I've long considered Andre Braugher a hell of a dramatic talent but the revelation in Brooklyn-Nine-Nine is how great he is at comedy. His deadpan delivery lands jokes I can't imagine any other pulling off. Likewise, Expendables alum and mega muscled action star Terry Crews almost always gets the biggest laugh from me in every episode. The show is also rare in that it got better and better as the season progressed. I will be watching the season 2 premier with more enthusiasm and anticipation than any other comedy premier or return.
Sons of Anarchy (FX)
You Should Watch This If You: want to see how it all ends
My wife and I watched Sons of Anarchy this summer. All of it. It was crazy and we couldn't stop. We blasted through dozens hours of Macbeth meets biker-gang violence and betrayals. I feel like I need to go outside and just run around after writing that. There were some ups and downs. I wasn't sure early in season 1 that I wanted to keep going, I was hooked in season 2, irritable through much of season 3 (if you think orphanages make good villains, boy have I got a recommendation!), back on board in a big way in season 4 and pretty enthusiastic with some "but that was my favorite character!" moments in season 5 and 6. But all of that is prelude to what promises to be an epic final run with all kinds of twists and turns and dead bodies dropping. Sons of Anarchy has a lot in common with the Shield, not the least of which is Kurt Sutter's role in the writer's room, and the Shield ended very, very well. I would argue that the Shield finale is among the best and most satisfying TV show endings of all time and I expect SOA to live up to that. No pressure.
Homeland (Showtime)
You Should Watch This If You: like smart, character-driven espionage plots
[youtube]http://youtu.be/uf15BBlJw30[/youtube]
Homeland isn't a perfect show but it's better than most. Claire Danes does an admirable job with a complicated main character that is not always likeable while Mandy Patinkin does the best Mandy Patinkin with a beard you're ever going to see. The writing, when at it's best, is surprisingly and intricate. The third season was sometimes good, sometimes frustrating, often divisive but ultimately transformative and tied up the remaining plot threads from the show's inception. Going into the fourth season, the show has a blank slate to go in a completely new direction. That's an exciting possibility and I want to see how it goes. This new season looks to be accessible to newcomers and the teaserhas my attention.
Bob's Burgers (Fox)
You Should Watch This If You: think Archer should crossover with the Simpsons

H. Jon Benjamin is the biggest superstar working in animated comedy voice-overs. Archer remains one of my favorite shows (not coming back until next year, yet another reason why fall TV is overrated) and thanks to my good friend Netflix I caught on to Bob's Burgers recently and I'm all in for the Benjamin empire. I watched the first mini-season as it was coming out but the show really blossomed in its second, also short, season and has really hit a groove. Bob's Burgers is works best when it embraces its awkward oddity and Benjamin capably leads an ensemble of really funny folks that deliver the goods.
Your Back-Up Bets for Fall 2014 – the New Shows
The Affair (Showtime)
You Should Watch This If You: have Showtime. (Showtime shows are usually worth at least one viewing.)
I don't know much about the Affair beyond the premise (two couples, there's an affair, maybe a murder?) but I know it's on Showtime and the network, like HBO, is pretty selective with their content. They have a better record than most networks and I'll usually give a new show one or two episodes to see how it works out. This one has the bonus of having Dominic West from the Wire so it has two things going for it at least.
Your Back-Up Bets for Fall 2014 – Returning Shows
The Blacklist (NBC)
You Should Watch This If You: just can't give up on James Spader
I hated the freshman finale of the Blacklist. I hated most of the last several episodes and hated parts of just about every episode even the ones I ultimately liked in aggregate. I did it all for James Spader. I want to see Spader be Spader so badly that I'm willing forgive a lot of really lousy writing and I'm even going to come back to this mediocre show that would absolutely not be on my watchlist without him. Spider plays ambiguous and compelling better than anyone. I could watch him read a newspaper ominously for forty-five minutes. Should you? I don't know. I might need a support group to break up with this one. The show could rebound and I could be praising it in a month. I really hope it does.
The Walking Dead/Marvel's Agents of SHIELD (AMC/ABC)
You Should Watch This If You: have time before better shows premier in the winter or you're a compulsive completionist
Yeah, I'm grouping these two shows together. Deal with it. I could have called The Walking Dead and Marvel's Agents of SHIELD "This Will Do Until Game of Thrones comes back" or just "Fool Me Once…" Both of these are pretty uneven. There are bright spots scattered in there but neither really reliably delivers the goods for me. They both have casts that are 80% pretty good and promising and rely on great big twists that seem kind of arbitrary but also give you a jolt of expecting that things will be super interesting for a while – but frankly, they probably won't be. Last year I put both of these shows on the same probation pretty early. I decided that I'd watch until more compelling TV returned and if they hadn't gotten markedly better, I was going to give up. I'm preemptively giving them the same rating.
I'll be back next week for a special Sons of Anarchy finale premier extravaganza edition of Erik's Weekly Watch!
Erik Grove is a writer in Portland, OR. You should go to his website www.erikgrove.com to read short stories, novel excerpts and speculation about what would happen if James Spader got in a fight with Mandy Patinkin's beard. He's also on Twitter @ErikGrove.