Finding Out Who Rabum Alal Is In New Avengers Just Asks More Questions Last year, we looked at the solicitation for the Secret Wars Prelude, searching for potential clues toward the Secret Wars. The book includes early issues of the New Avengers, where we learnt about the incursions of Earths…
And while we were looking at Mister Fantastic and the use of the Infinity Gauntlet in both these issues, there was someone else in the Fantastic Four comic who might have been worth paying attention to. Doctor Doom and his quest for power… We have previously seen Doctor Doom trying to track down those who were monitoring the incursions… and to find out who was behind it all. …and conspiring with Molecule Man in New Avengers to take it to those responsible. Giving us flashbacks to the time that Doom stole the power of the Beyonder in Secret Wars, with Molecule Man as his sidekick. Which would lead to cosmic battles in Secret Wars II… Now, in today's New Avengers, following Doctor Strange in his journey chasing Black Swans, we meet the famous Rabum Alal, first mentioned in New Avengers #1. The man whose birth was supposedly responsible for the collapse in that universe that caused the rest to topple. Worshipped by the Black Swans and judging the multiverse, and in competition with the Ivory Kings to destroy the multiverse.
We know the Ivory Kings are the Beyonders. But Rabu Alal? We discover the truth in today's New Avengers… Is Doctor Doom responsible for the great incursion? Was it all a bluff, or did he become the very thing he sought out? Is it all part of a rematch with the Beyonder – or Beyonders? And if so is Doom to be blamed for the loss of all-but-an infinity of lives, destroying an uncountable number of dimensions and realities as earth crashes into earth?
And is that the real reason he would not join Namor's Cabal in previous issues?
All this and more to come…
Comics courtesy of Orbital Comics, London. Who are, today, running a signing for the second issue launch of Graveyard Orbit #2 with Paul Kamath from 11am to 2pm then from 4pm to 7pm.
---
---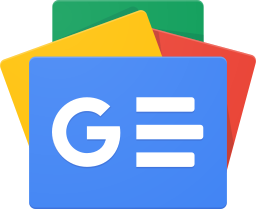 Stay up-to-date and support the site by following Bleeding Cool on Google News today!