What the headline just said. From the Marvel Next Big Thing panel, Mystery Men is taking the Marvel Universe further back into the twentieth century, with the superheroes that came before the war…
Greg Pak begins his final arc on the Hulk books.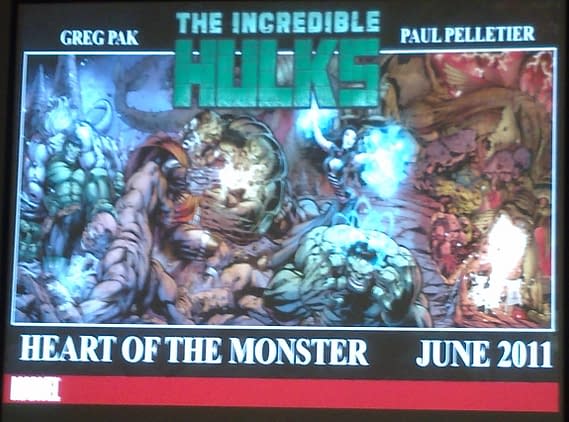 Iron Age tells the story of Iron Man Vs Phoenix to but the universe back together, with a trip through Marvel history, including the Captain Britain England of Sir James Jaspers (which explains the Throwback cover I ran this morning)
We get more Supreme Power comics…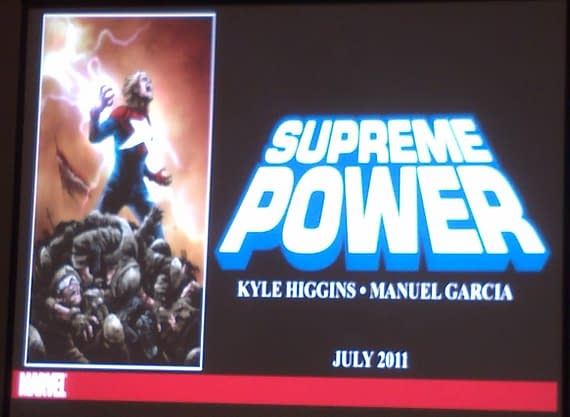 Storm gets back in Black Panther…
And Brian Bendis has left the building folks…
Enjoyed this article? Share it!