The Hypnotist's Love Story: ABC Adapting 'Big Little Lies' Author's Novel; Heather Graham Stars, EP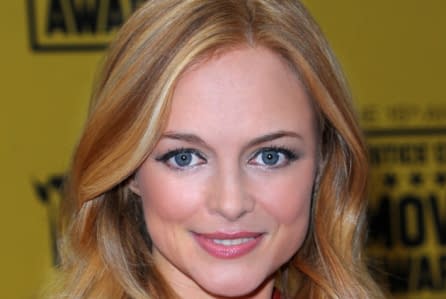 Author Liane Moriarty (Big Little Lies, The Husband's Secret, Truly Madly Guilty) is broadening her adaptation universe, with ABC set to develop her 2011 novel The Hypnotist's Love Story as a drama series. Actress Heather Graham (Boogie Nights, Half Magic) is set to co-star, and will executive produce alongside series writer Katie Wech (Jane the Virgin, Star, Rizzoli & Isles). ABC Studios serves as the studio, and will produce with Mandeville Television.
Based on Moriarty's work, The Hypnotist's Love Story centers on successful hypnotherapist Ellen, who after a string of failed romances, is optimistic about her current boyfriend, until he reveals a disturbing truth: a stalker ex-girlfriend who has been following him for years. Ellen finds herself intrigued, and oddly thrilled by the stalker, entirely unaware that they've already met.
After meeting with several producers, Graham brought the novel to Mandeville and ABC Studios where a formal pitch was put together and sold to ABC. David Hoberman, Todd Lieberman, and Laurie Zaks of Mandeville Television will also serve as executive producers.

First published by Berkley/NAL Marketing in October 2011, here's a look at Moriarty's The Hypnotist's Love Story: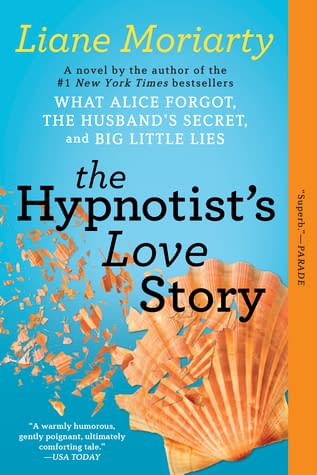 Ellen O'Farrell is a professional hypnotherapist who works out of the eccentric beachfront home she inherited from her grandparents. It's a nice life, except for her tumultuous relationship history. She's stoic about it, but at this point, Ellen wouldn't mind a lasting one. When she meets Patrick, she's optimistic. He's attractive, single, employed, and best of all, he seems to like her back. Then comes that dreaded moment: He thinks they should have a talk.

Braced for the worst, Ellen is pleasantly surprised. It turns out that Patrick's ex-girlfriend is stalking him. Ellen thinks, Actually, that's kind of interesting. She's dating someone worth stalking. She's intrigued by the woman's motives. In fact, she'd even love to meet her.

Ellen doesn't know it, but she already has.