Infamous Comics Pirate 'Archangel' Retires Posted earlier today at bittorrent site Demonoid, famous and longstanding comic book scanner, and illegal uploader stated that he was retiring from the practice.
With three years and over two thousand complete and illegally uploaded scans to his record,that represents tens of millions of dollars of comics read for free without the owner and/or publisher's permission or monetary recompense, and kept out of the pocket of comic book retailers. However, it is unknown how many sales he is responsible for, with his scans prompting people to purchase work they would otherwise not have been interested in. Archangel wrote
So that's it for me. My last scan and edit. You'll see a couple more books come out after this but those I scanned and handed off to other people to edit. As it stands this morning, since 6:30 pm last night, I scanned 12 books. I edited 3 of them. As one editor said to me last night "Wait, you scanned them all? its only like 11." The last few months, that mostly what I did. I scanned and handed off to editors. Even as I go out, I go out on my terms. I fought some battles. I did what I wanted. Took a lot of insults. Gave a lot of insults. Pushed the envelope a couple of times. I met some great people along the way. See ya around.
There have been an large number of responses including the following…
His dedication to scanning will long be remembered and no doubt his large body of scans will continue to be appreciated by comics fans for many years to come.

Wow, I have read a lot of Archangel's scans. His work is hugely appreciated. Luckily there have been some good new scanners joining DCP/Minutemen lately so the gap he leaves will probably be filled immediately. But we still have to see how this works out.

I cannot say thank you enough. Godspeed on your endeavors!
Sadness. G'luck, mate. I know I've enjoyed his work, so please pass on my well-wishes.
Thank you for giving so much of your time to this community. You have been a HUGE asset! DCP rules!
Archangel, thanks for bringing comics to those of us in remote countries, where only the mainstream arrives.
Thanks Archangel, when I seen your name, I knew right away it would be quality
Thank you so much Archangel. You were/are a terrific scanner. I enjoyed your scans particularly. I have a friend who I give books to who always tells me to try and download your scans specifically. You will be missed, and best of luck to you.
No word from Dan Slott yet.
This image above is the last page of the last comic book he illegally scanned and uploaded, the USA Comics 70th Anniversary Special from Marvel.
---
---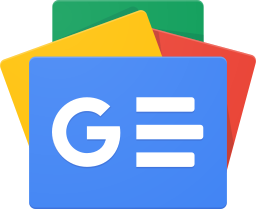 Stay up-to-date and support the site by following Bleeding Cool on Google News today!