Posted in: Current News, Editor's Picks TV News, Movies, Recent Updates, TV, YouTube | Tagged: ABC, action, black bolt, cable, cancellation, cancelled, channing dungey, comic books, Comics, drama, graphic novels, HRL, inhumans, lockjaw, marvel, marvel's inhumans, medusa, press, Queen Medusa, Season 1, series, streaming, tca, television, Television Critics Association, tv
---
Did ABC Just Stealth-Cancel Marvel's Inhumans? With what might count as cut #998 in the possible demise of Marvel's Inhumans, ABC has removed press access to the series from its site. As originally pointed out by the folks over at SpoilerTV, the formal portal for the series on the press site now leads to a message that reads: "Error 404 Whatever was supposed to happen, didn't happen. Try again, or use the search option above."
Here's a screen grab from earlier this morning: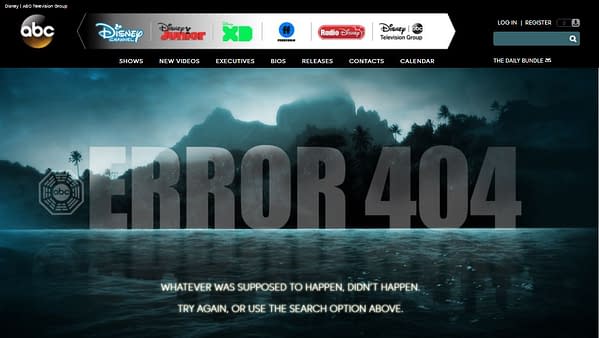 This follows on the heels of ABC President Channing Dungey's less-than-optimistic comments about the series at the Television Critics Association (TCA) winter press event:
"It (Inhumans) didn't perform for us at the level that we would've wanted. We haven't made any official decision yet about what we're going to pick up in May, but I will say that the numbers, unfortunately, were less exciting for us than we hoped they would be."
The series never seemed to get secure footing after its less-than-stellar trailer/"first look" rollout, with concerns over the look and what some saw as a "cheap" quality to the effects only amplified by an IMAX release that raised more concerns than it assuaged. But Dungey wants to make it clear that the issues with Inhumans doesn't impact their interest in the superhero genre — or their relationship with Marvel:
"We're actually developing a reboot of The Greatest American Hero that stars an Indian-American woman from [executive producer] Nahnatchka Khan. That is something that has definitely superhero aspects to it. The question really is more: What kind of superhero show? What's the tone? How are we doing it? But I would never say we're closing the door on superheroes."

"We continue to be very excited with what they're doing with S.H.I.E.L.D. We've tried a few things that haven't worked out as well as we would've liked. We developed a couple things this season that we don't think are going to end up going forward, so we're going to look really carefully about what we do next, because the idea for us is to come up with something that works very well for both Marvel and ABC, so we're going to continue to try there."
If cancellation is inevitable, here's hoping ABC stops slow-death-ing it, puts on their big network pants and pulls the band-aid off a little quicker.
"After the Royal Family of Inhumans is splintered by a military coup, they barely escape to Hawaii where their surprising interactions with the lush world and humanity around them may prove to not only save them, but Earth itself."
Marvel's Inhumans stars Anson Mount (Hell on Wheels) as Black Bolt, Serinda Swan (Ballers, Graceland) as Queen Medusa, Ken Leung (Lost) as Karnak, Iwan Rheon (Game of Thrones) as Maximus, Eme Ikwuakor (Concussion, Extant) as Gorgon, Mike Moh (Empire, Street Fighter: Assasin's Fist) as Triton, Sonya Balmores (Beyond the Break, Soul Surfer) as Auran, Isabelle Cornish (Australia Day, Puberty Blues) as Crystal, and Ellen Woglom (Californication, Outlaw).
Scott Buck (Dexter, Marvel's Iron Fist) serves as executive producer alongside Jeph Loeb (Marvel's Daredevil, Marvel's Jessica Jones, Marvel's Luke Cage) and Jim Chory (Marvel's Daredevil, Marvel's Jessica Jones, Marvel's Luke Cage) executive produce, with Buck serving as showrunner. Marvel Television and ABC Studios serve as series co-producers.
---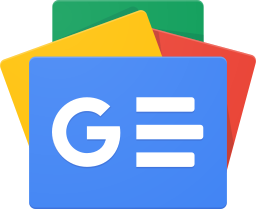 Stay up-to-date and support the site by following Bleeding Cool on Google News today!