Posted in: Comics, Recent Updates | Tagged: Bettie Breitweiser, big trouble in little china, boom studios, bryan hitch, coloring, Colorists, Comics, Dave McCaig, dave stewart, dean white, entertainment, Jordie Bellaire, Justin Ponsor, Laura Matrin, Lee Loughridge, Matt Hollingsworth, Matt Wilson, Michael Garland, mike mignola, Robo Cop, The Empty Man
---
Inside The Life Of A Colorist With Michael Garland – Plus A Sneak Peek At Boom's The Empty Man
By Michele Brittany, a West Coast Bleeding Cool Correspondent
Comics books are truly the result of a collaborative team of creative individuals. If we are fortunate, each week we'll be lost in a seamless story assembled by writers, artists, pencillers, inkers, letterers, and colorists. As I become more involved in comics – as a consumer and as a popular culture scholar – the more I come to understand comics as a collective effort of many talented individuals. One individual I met last month at Wondercon was Michael Garland, a freelance colorist who has been working with Image Comics on Secret, which was recently released in trade paperback, and who will have in June two series from Boom! Studios, Big Trouble in Little China and The Empty Man. Michele Brittany: Can you tell me a bit about yourself? Where you grew up and what interested you?
Michael Garland: I'm originally from upstate New York. Syracuse, specifically. I actually had epilepsy when I was very young, which I was fortunate enough to get over at an early age but kept me indoors more than I would have liked at that age. So I naturally gravitated to books, comics, and movies.
I've loved comics since I was a kid, and I've drawn all my life, but I always wanted to make movies when I younger. Still do. I was a writing major in college, but then I separately met an artist and a writer who were two of my best friends at the time, and they both got me back into comics from either side of the creative aisle and I totally fell head over heels in love with the art form.
MB: What brought you to – 'The Big Pineapple' as you call it – Southern California?
MG: Professionally, I'm interested in exploring the film and animation industries, both as an artist and a writer. Personally, because there's no winter – upstate NY winters are brutal – and I have a great group of creative friends: they're doing their own things, which inspires me to do my own thing. MB: In your bio, you mentioned you were baptized by Tim Burton's Batman at the tender age of two. Did your childhood include comics? If so, which ones?
MG: Oh yeah. I would read anything, but mostly it was Spider-Man and Batman. But I didn't know there was such a thing as a comic book store so most of my collection came from garage sales or flea markets. Needless to say I had a LOT of Clone Saga issues.
MB: At what point, did you discover the world of color? Do you have any formal training?
MG: I don't have an art degree, but I have taken a number of art classes in and out of school. So kind of. I've made art all my life – I was known for always having a sketchbook on me. And they say practice makes perfect.
I kind of fell ass backwards into coloring. When I got it into my head to make comics I started by writing comics. And it's impossible to get an artist to draw your books as a broke college student, so I started drawing them. And I liked to paint so I started coloring my own work. And then I started coloring others' work just for fun. But then somebody paid me to color a comic and now color has taken over my life, which is great, because I love coloring. MB: A colorist adds color to comics, but I'm sure it's much more than that. Can you elaborate on being a comic book colorist?
MG: I've heard a number of people call color the "score" of comics, which is a pretty apt metaphor. The major things I try to keep in mind as a colorist are composition, storytelling, and form. Pretty much in that order.
Composition involves organizing the foreground, middle ground, and background of a panel in terms of value and color to create the illusion of depth and draw focus to where it's supposed to be in the panel. In 3 dimensions, our eyes do this on their own – we have depth perception. With flat art, it's my job to do the work for your brain. The best work in color therefore often goes unnoticed. If you have to stop, look, and decipher the art to make sense of it, I've failed.
Storytelling is using color to tell the emotional story. Red in an angry or action scene. Blues in a sad scene or a night scene. That sort of thing. There's an infinite variety of choices you can make. Hopefully I make the right one.
Form is lighting and rendering. Keeping your light sources consistent, accurately "sculpting" the line art, and choosing the best way to approach an artist's work. Mike Mignola and Bryan Hitch are hugely different artists, and as such require a hugely different approach. MB: I read that color comes late in the process of creating a comic book, so what challenges do you face when the comic is behind schedule?
MG: It can be tough sometimes. Every night seems to be a late one. I think I've pulled at least one all-nighter for every issue I've ever worked on. But I've also been lucky in that most of the books I've worked on have been fairly stable. I've heard horror stories though. It's just the nature of the machine that is monthly comics.
MB: What technology do you use in your craft? How does working with pens – I believe it's Copics – differ?
MG: I use a Wacom Intuos Pro tablet and I work exclusively in Photoshop. I want a Cintiq, but I'm not a wealthy man. It was definitely a transition to go from drawing/painting on paper to the computer, but now that Photoshop is the world I live in, I've grown used to the versatility and malleability of working in digital. There's no Undo button in traditional media. You have to be much more deliberate with drawing/painting because you only get one shot.

MB: I'm a proponent that we can learn by emulating those whose art we aspire to in our own efforts. Are there any colorists you admire?
MG: Oh, of course. I'm a color nerd. I'll buy any book that Dean White, Matt Wilson, or Bettie Breitweiser work on. They are probably my holy trinity. On top of that, I'm a huge fan of Matt Hollingsworth, Dave Stewart, Justin Ponsor, Laura Martin, Lee Loughridge, Dave McCaig, Jordie Bellaire, and I'm sure a bunch of others that I'm forgetting. They all do incredible and inspiring work.
MB: What significance does color have for you? What colors do you gravitate towards and use the most often?

MG: It's hugely significant to me even just as a reader. Bad coloring can ruin great art. Good coloring can elevate mediocre art.
I don't know if there are any specific colors I use most. I'm sure there are patterns an objective observer could pick up, but it's not conscious. Like I said its storytelling. It's about picking the right colors to set the right mood. It's picking the best way to tell the right story.
MB: What was your first project? What did you learn from the experience?
MG: My first paid gig was a web comic that AMC did as a tie in to The Prisoner mini-series they did a few years ago with Jim Caviezel. I learned that coloring was a lot harder than I thought it would be. And that you'd better be dedicated, professional, and good to make it in this field. And you've got to love it.
MB: Are you freelance colorist or are you working with a studio? Or, is it a bit of both?
MG: Totally freelance. A lot of colorists have worked at studios like Hi-Fi or others, but I've always been my own man. The downside being that I sit alone at my desk in my underwear and never see the sun or talk to real human beings. But these are the sacrifices you make.
MB: You are just finishing up on Secret with writer Jonathan Hickman from Image Comics. Can you tell us more about that project?
MG: Well, I'll start by saying that the trade of the series just came out, so it's in finer comic book stores and internet retailers now. You should all go buy it.
It's a corporate espionage thriller with elements of crime and heist stories. Hickman and Ryan Bodenheim are dream collaborators, and the color style we came up with for the book is very unique and was hugely fulfilling creatively. I genuinely miss working on it. Hopefully I'll get the chance to work with them again in the future. MB: And, you recently worked on Boom! Studios Robocop Last Stand and Beta by Frank Miller. How was it to work on a cult hero?
MG: It was surreal. I mean, I didn't directly work with Frank Miller. It was an adaptation of his screenplay for Robocop 3. But still, all the hallmarks of Miller are there. In a way, it feels like Dark Knight Returns with Robocop, which is super cool. And it was a ton of fun to work on.
Plus, the adaptation was done by Steven Grant, who wrote Punisher: Circle of Blood and 2 Guns. I used to read his old CBR column obsessively in college when I was dreaming of making comics. That was pretty surreal too.
MB: What would be your dream creative team and what would the comic book series be?
MG: For me to color? I don't want to jinx anything with specifics. I have a long list of favorite artists and writers who I would sell a kidney to work with. And I've already done a few projects that 20-year-old me would have sold a kidney for. MB: What advice would you offer anyone interested in a career as a colorist?
MG: Keep learning and keep practicing. Go to conventions (or twitter and message boards if that's not an option) and show your work to colorists, artists, and editors as often as you can. And LISTEN to them. They know more than you. Never get defensive with your work. You suck. But that's fine. So do I. And the next page you color (or draw or write or whatever it is you do) will be better, which is why you need to keep cranking out pages until you get good.
I just did the math and I've colored 35 issues of professional comics – that's about 770 pages, not counting all the practice pages and small press projects I'd done before that – and "keep learning and practicing" is still what I tell myself.

MB: What are you currently reading?
MG: Too much. My wallet hates me. Saga, Hawkeye, and Sex Criminals are probably my favorites right now. Also East of West, Black Science, Deadly Class, Manhattan Projects, Satellite Sam, Lazarus. Lots of Image stuff. I just finished the most recent Darwyn Cooke Parker book, Slayground, which I loved. Cooke is at the top of his game.
I was really digging the Marvel Now books for a while, but I've fallen behind due to a lack of time and funds. Young Avengers might be my favorite comic series in recent memory.
MB: Anything you would like to add? What cons you'll be at next? And how our readers can reach you?

MG: Well, in June I've got two new series launching at Boom!
Big Trouble in Little China is a sequel comic to the John Carpenter masterpiece. Eric Powell is writing it and Brian Churilla is drawing it. The first issue is in the can and its gorgeous and a ton of fun.
I'm also doing a horror book called The Empty Man. It's about a deadly, incurable virus that's overtaken the world and the madness that ensues. Cullen Bunn and Vanesa R. Del Rey are the creative team and we're making a beautiful book. You'll want to check it out.
All are people that I'd have sold a kidney to work with a few years back.

I haven't finalized my con schedule for the rest of the year yet, but you can check my website, michaelcgarland.com or follow me on twitter @MichaelGarland or find me on Facebook. I'll do my best to keep any and all interested parties updated on my schedule and upcoming projects. [Sneak peek at The Empty Man!]
MB: A sincere thank you to Michael for taking time to chat with me via email while he has been busy with a myriad of projects of this week. I found his candid responses regarding his work as a colorist insightful to the process of creating comic books and deepened my appreciation to the collaborative spirit of this industry. And, huge thank you to Michael and Boom! Studios for sharing an exclusive sneak peek of a page from The Empty Man! Look for it, Big Trouble in Little China and Secret at your local comic book store.
All comic book page images are from Michael Garland.
Michele Brittany is an independent popular culture scholar and semi-professional photographer currently editing an upcoming anthology on the influence of James Bond on popular culture. She regularly posts reviews and analysis on the spy/espionage genre on her blog, Spyfi & Superspies.
---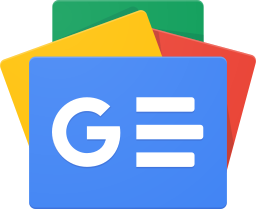 Stay up-to-date and support the site by following Bleeding Cool on Google News today!