Maxx's Super Awesome Comic Review Show – Aaron Campbell Talks Harley Quinn, Southern Bastards, The Walking Dead, The Sculptor, & More!
Maxx's Super Awesome Comic Review Show returns to Bleeding Cool, recorded at the one and only Astro-Zombies Comic Shop in Albuquerque, New Mexico, hosted by Maxx MacLennan.
They say:
Bringing you discussions of all the new exciting books in comicdom.
This week's episode includes part 2 of our interview with artist Aaron Campbell, who graciously shared his original inked pages that appear in this week's Harley Quinn Valentine's Special and we go on to discuss his process, as well as other projects he'd love to tackle. Then it's back to business as usual with this week's top 5. Stay tuned to the end this week if you want details on how to win some free Astro Zombies swag!
Books featured in this episode for the week of 2/11/15:
Dark Horse Comics: Abe Sapien #20
Boom! Studios: Teen Dog #6
Marvel Comics: Amazing Spider-Man #14
DC Comics: Harley Quinn Valentine's Day Special
Image Comics: The Walking Dead #137
Marvel Comics: Star Wars: Darth Vader #1
Marvel Comics: All-New X-Men #36
Boom! Studios: Wild's End #6
Image Comics: Southern Bastards #7
First Second Books: The Sculptor
Also discussed: Captain America, Steve Epting, Mitch Breitweiser, Wolverine, Hellboy, Kamandi, B.P.R.D., Solar: Man of the Atom, Magnus Robot Fighter, Scott McCloud, Understanding Comics, Reinventing Comics, Making Comics, Black Science, Zot!
See you again next week! Find us on Facebook:
https://www.facebook.com/SuperAwesomeComicShow
https://www.facebook.com/FoxiHasAPosse
---
---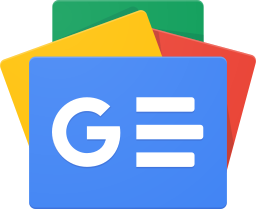 Stay up-to-date and support the site by following Bleeding Cool on Google News today!