Posted in: Games, Movies, Recent Updates | Tagged: entertainment, GAMA Trade Show, gaming, Mayfair Games., Settlers of Catan, Tabletop Gaming
---
New Settlers of Catan Edition Announced By Mayfair Games
By Christopher Helton In what will definitely be a big announcement for fans of board games, Mayfair Games announced at the GAMA Trade Show that they will be making a new edition of the popular Settlers of Catan game.

Coming in 2015, The Settlers of Catan® along with all of its expansions and 5-6 player extensions will be moving from 4th to 5th edition. The die lines and die cut remain identical, meaning you could mix and match a 4th copy of Settlers with a 5th edition copy of Seafarers without difficulty or compatibility issues. The card backs are similarly identical, allowing you to mix cards from different editions of the game. Similarly the rules remain consistent, though there was an extensive balance and readability pass, meaning numerous rules are clarified with input from designer Klaus Teuber and numerous rare "corner cases" in the rules are explained. These new clarified rules will become the official tournament canon and for those looking to brush up on the clarifications, the rules will be online in PDF form once 5th edition is released.
This comes on the heels of announcements that film and television rights to the popular board game were acquired.
Mayfair Games also announced their Flea Market, Extra! Extra!, Booty and King Chocolate games as well.
Christopher Helton is a blogger, podcaster and tabletop RPG publisher who talks about games and other forms of geekery at the long-running Dorkland! blog. He is also the co-publisher at the ENnie Award winning Battlefield Press, Inc. You can find him on Twitter at @dorkland and on G+ at https://plus.google.com/+ChristopherHelton/ where he will talk your ear off about gaming and comics.
---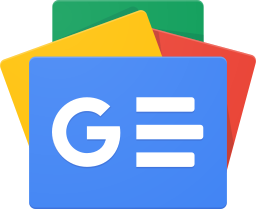 Stay up-to-date and support the site by following Bleeding Cool on Google News today!