North Carolina Comic Shop To Boycott Action Comics
This week, DC Comics published a new first issue of Action Comics, the series that introduced Superman to the world back in the nineteen thirties.
In doing so, writer Grant Morrison, who had already written the insanely successful All Star Superman comic, took the character back to his original roots. Reinvented as a social crusader, targeting big businesses that exploit their workers, the comic instantly sold out, expected to be the best selling comic in September, and has received critical acclaim from all sides.
Almost all sides.
One comic shop is North Carolina, The Comics Conspiracy, has decided enough is enough. Because of this panel.
He writes on Facebook in a series of posts;
As of today's release of Action Comics #1 by Grant Morrison, The Comic Conspiracy, will until further notice, be boycotting all future Grant Morrison books. If you want Action Comics, you will have to buy it elsewhere.
Christian comic book readers and shop owners. Join us in the Grant Morrison Boycott. Action Comics #1 is a slap in the face to Superman, Christians and Superman creators Siegel and Shuster!!
I could see Guy Gardner and maybe even Hal Jordan (Green Lanterns) saying it. I could see Oliver Queen (Green Arrow) saying it. I could easily see Damian Wayne (Robin) or MAYBE even Bruce Wayne saying it. But Superman was created to be the "perfect" super-hero. Unblemished. Superman is an American icon.
It grieves me to see a liberal Scottish schmuck like Grant Morrison take these liberties. I'm sorry, Superman would NEVER take God's name in vain. In the words of the late Jim Croce, "You don't tug on Superman's cape.
The story "attitude" didn't bother me. I've had to accept a LOT of changes over my nearly 35 years in the business. However, Superman saying "GD" isn't going to fly with me.
This wasn't creative flow. It wasn't necessary in the story. It isn't Superman at all. And it goes against a basic Christian principle. It was a blatant stab.
I deal with books like "Crossed" and "The Boys". I accepted gay characters being introduced into a children specific book like Archie Comics. I however am getting very tired of having comic writer's liberal agendas force fed to me. Mr. Morrison has stepped over my line. If I have to stand alone on this… I will.
The boycott stands. All orders for Action Comics #2, as well as any other books written by Grant Morrison will be cancelled as soon as Diamond Comics opens it's offices today. I ask my customers to understand as best they can. I understand that it's only a comic and it's not the real world, but I feel that as a Christian I have to draw the line somewhere.
I have to say, after reading the comic a number of times… I'm not feeling it. Here's the full page in question.
---
---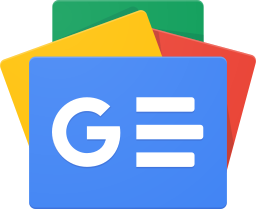 Stay up-to-date and support the site by following Bleeding Cool on Google News today!