Pink Panther The First To Go On Free Comic Book Day….
That's the word from Gosh Comics at least. The first Free Comic Book Day comic of 2016 to disappear from their stacks was the new Pink Panther comic from American Mythology Productions. Kids and adults went mad for it.
Thankfully my littlest one grabbed her copy! Look, he's dressed as Thor!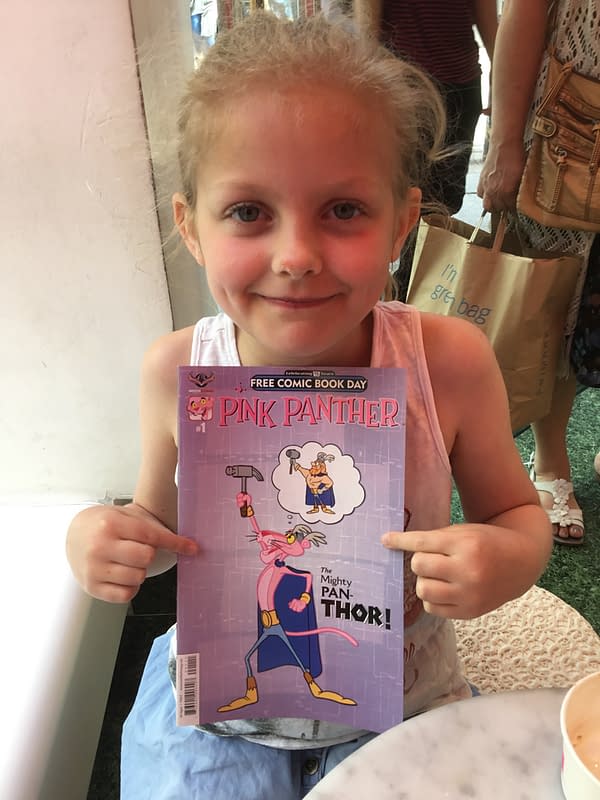 We highlighted the comic here….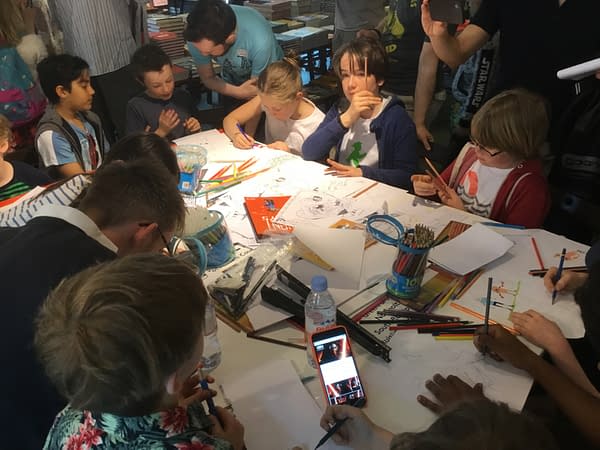 Gosh really is the place for kids to come today….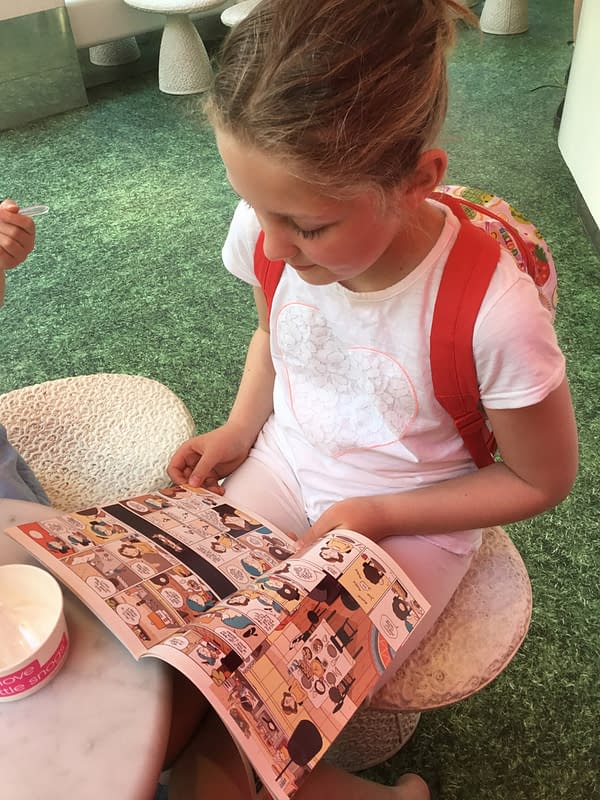 Eve prefers Hilda from Nobrow.