Pop Culture Hounding Gerard Way About All Ages Comics and Killjoys
By Chris Thompson

[audio:http://popculturehound.net/podcast/PCHPodcastEpisode70.mp3] After last week's fun-filled discussion with Geof Darrow and Pop Culture Hound's Publisher of the Year, Mike Richardson from Dark Horse Comics (which you can still listen to here) – I'm very pleased to have the amazing Gerard Way join me on the podcast once again to see in the new year!
This time around we talk about the final issue of Killjoys which is out from Dark Horse Comics this week. Co-written with Shaun Simon, and featuring art by Becky Cloonan, colors by Dan Jackson and letters by Nate Piekos, The True Lives of the Fabulous Killjoys continued the story of the world first shown in the film clips for My Chemical Romance's Na Na Na & Sing.
Gerard & I discuss what the end of Killjoys means to him, who he relates to within the series, and what's up next now that the saga is finally over. Plus, in a Pop Culture Hound exclusive, we talk about what he has planned for Umbrella Academy and the recently revealed All Ages comics. It's an epic start to an exciting new year!
To get in touch, send feedback or submit projects for consideration, please email reviews@popculturehound.com. And if you missed last week's episode (or any others) you can find them right here or subscribe via iTunes. You can also support the Pop Culture Hound podcast by clicking here to make a donation. Your contributions are greatly appreciated and will help us maintain the site, get new equipment, and encourage us to keep going on those cold lonely nights.
Chris Thompson Twitter: @popculturehound
Orbital Comics' website: www.orbitalcomics.com
Gerard Way's Twitter: @gerardway
My Chemical Romance website: www.mychemicalromance.com
Dark Horse Comics' Twitter: @DarkHorseComics
Dark Horse Comics' website: www.darkhorse.com
And if you missed our earlier discussion about Killjoys #1, you can listen to that right here.
---
---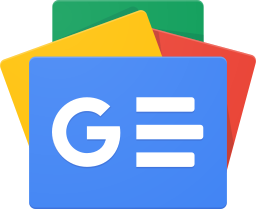 Stay up-to-date and support the site by following Bleeding Cool on Google News today!