Preview The 350th Issue Of Judge Dredd Megazine And This Week's 2000AD
It's the 350th Issue of Judge Dredd Megazine Special this week at a whopping 132 pages (including a free poster) and we also have Prog 1890 of 2000AD this week, both available July 16th in shops in the UK, a little behind that in the USA, and digitally everywhere on the 16th.
The special Megazine features a cover by Brian Bolland and comics ranging from Judge Dredd: "Dead Zone" to Lawless, Dredd: "Uprise", The Man from the Ministry, and several Hark and Burr stories.
Here's our preview of this landmark issue: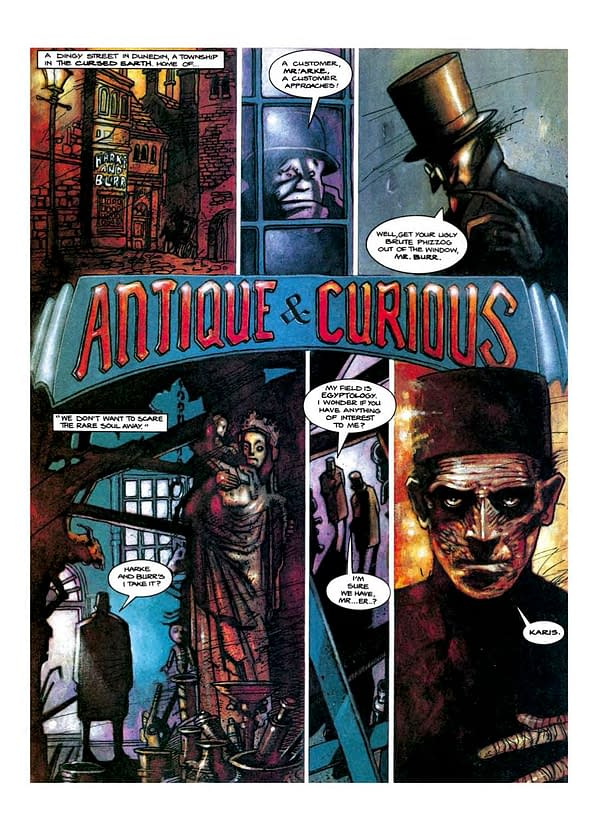 Prog 1890 of 2000AD this week includes: Judge Dredd: "Student Bodies", Sinister Dexter: "Congo", Brass Sun: "Floating Worlds", Aquila: "Carnifex", Tharg's 3Rillers: "Voodoo Planet".
And here's our preview of Prog 1890: