Robert Kirkman's Skybound Quits AMC For Amazon Prime Over First-Look Deals
Skybound Entertainment has quit its long-term deal with AMC, who make The Walking Dead, Fear The Walking Dead, licensed from Skybound, for a two-year deal with Amazon Prime.
Co-founder Robert Kirkman will now develop future TV shows exclusively for Amazon, as well as giving them a first-look deal over all of Skybound's projects, including the comics they publish through Image. As well as The Walking Dead, Skybound's projects include Outcast, Invincible and Thief Of Thieves. It is notable that Amazon Prime's new hire Sharon Tal Yguado supervised the worldwide rollout of The Walking Dead and developed Outcast for television before publication.
A press release quotes her as saying:
"Robert is a gifted storyteller who shares our passion for elevated genre storytelling that pushes boundaries… Robert and the team at Skybound are some of the most innovative and fearless creatives in the business. Together, we plan to explore immersive worlds and bold ideas for Prime Video."
They also quote Kirkman as saying:
"At Skybound Entertainment we strive to tell the best stories in the most unique and creative ways in an effort to always break new ground. A forward-thinking company like Amazon is the perfect home for us. Their new foray into genre fiction has us at peak optimism for what can be accomplished during this unprecedented partnership. Sharon Tal Yguado has been an instrumental force in the success of Walking Dead and Outcast from Day 1. Being able to not only continue that relationship, but also expand it into new territory with the vast resources of Amazon, means great things are ahead for myself, David Alpert, Skybound and fans of awesome entertainment. Look out world, here we come!"
With the Millarworld deal announced earlier this week, there do seem to be shoes dropping all over the place right now.
---
---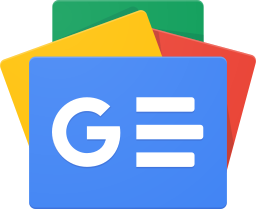 Stay up-to-date and support the site by following Bleeding Cool on Google News today!