How is this turning into a truly interesting project? When it was first announced that we were getting a Detective Pikachu movie, even Pokémon fans were a little confused. Yet here we are with an actual movie, and one with a cast that keeps getting more and more interesting. Ryan Reynolds is playing Pikachu, Justice Smith is our lead and a young actor we'll meet in Jurassic World: Fallen Kingdom this summer, and now they've added Suki Waterhouse in an unknown role, according to The Hollywood Reporter.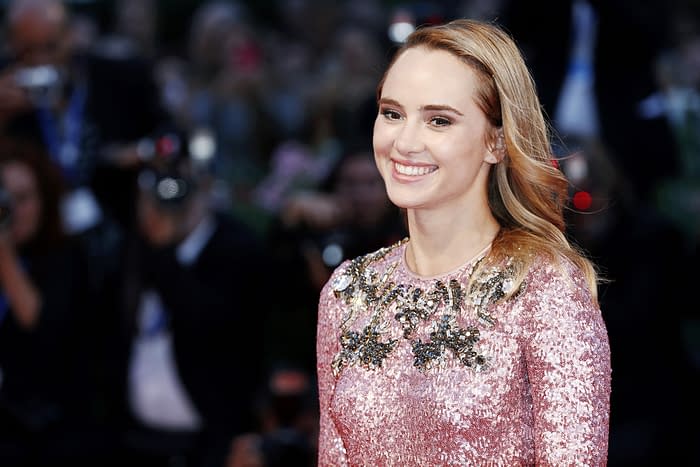 The concept of Pokémon sees players acting as trainers who collect cute but powerful monsters called Pokémon in order to compete in battle tournaments. Pikachu is a species of Pokémon, while Detective Pikachu stands unique among them, a self-styled investigator who is good at finding things. The story is set into motion when Smith's character's father is kidnapped, forcing the teen to team up with Pikachu in order to find him.
Wtaerhouse is coming off a very good Sundance Film Festival where her movie Assassination Nation was bought for, reportedly, over ten million dollars. Waterhouse has also stared in Insurgent, The Bad Batch and in Starz's period mini-series The White Princess.
Detective Pikachu, directed by Rob Letterman, stars Ryan Reynolds, Justice Smith, Ken Watanabe, Bill Nighy, and Chris Geere. It will be released on May 10th, 2019.
Enjoyed this article? Share it!