As Boom Studios knows with Buffy The Vampire Slayer, sometimes schedules slip. Apologies for the delay on this one.
Welcome to Thank FOC It's Friday Saturday, a weekly mailing list, similar to The Daily LITG, but (mostly) every Friday and planned to coincide and cover the demands of Final Order Cut Off. The date when retailers have a last chance to amend their advance orders for comic books without penalty. A last chance for publishers to promote books while orders can still be added. And a time for credits to be amends, new covers to be revealed and a final push given. This is an attempt to sift through them all and find the most relevant items.
You can sign up here or with the form at the bottom.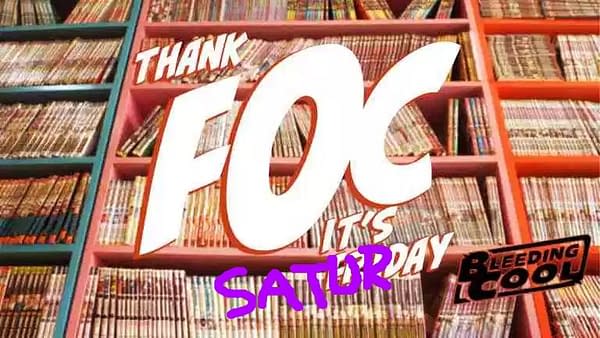 Do check out our mini-profile of Julia Madrigal, comic creator and store clerk at Orbital Comics in London, If any of your employees are similarly gifted, we'd love to profile them too.
Forbidden Planet is missing one of its UK employees and urges people to help if they can.
But what's happened retailer-wise this week in time for FOC? DC Comics changed their cover to Young Justice #1 as someone noted it just had the boys on it, and listed a bunch of new variant covers for that book and others, including Frank Miller on Batman. We got a big preview of Wonder Comics titles, but cancelled (for now) The Other History of The DC Universe and a couple of trade paperbacks too. While IDW cancelled all issues of The Rocketeer Returns and scorch-earthed it from Diamond. Something very bad went wrong there.
Marvel upped their second printing numbers, but reduced their exclusive retailer variant offerings to just six for February – but will anyone take them up on it? Meanwhile retailers will be getting Fantastic Four: World's Greatest Week mini-posters getting a bunch of free 'mystery' variant cover for Fantastic Four #6 but will have to order the rest normally – while also trying to predict how many 'secret' blind bagged Age Of -Man variants they want.
Unstoppable Wasp #4 is delayed, and it looks as if Kevin Libranda is off Ironheart. We looked ahead at some Marvel Omnibuses yet to come. And how DC will be publishing Dark Knight Returns in three different ways in 2019. And wondered what they may have planned for the first week in June, Doomsday Clock-wise…
Also, might want to check the Winter Soldier #1s left on the shelf. Marvel has launched a new comic book with a Japanese band. No idea when, or how, it will make it over here…. Retailers have been upping their orders on Conan,
And in rumours, we might look forward to a Luthor Black Label comic by Matt Fraction, which I am now told also feature the Joker, a return of the Daleks for the New Year, and Games Workshop to publish their own licensed comic book. And how did Superman and Green Lantern suddenly tell the same story?
Did you know Alan Moore just wrote a new Superman story in Cinema Purgatorio? Han Solo confirmed his Stormtrooperness to Leia. And Commissioner Gordon did a certain something to the Bat Signal… and everyone cried (again) at The Walking Dead.
Previews missed out the final issue of The Vagrant Queen – if you want it, this is the only way.
Adventure Time Season 11 #4 now includes an all-new, open-to-order, FOC Cover by Jon Vermilyea over at OCT188637.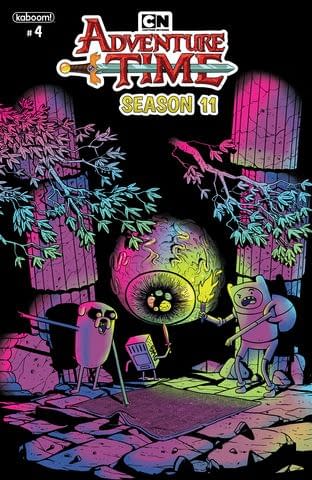 Buffy The Vampire Slayer #1 has moved its FOC date from 12/10 to 12/31 as the book slips its schedule a little.
Doctor Who: The Thirteenth Doctor gets more and more printings. And #3 going to FOC this week.
The Wrong Earth from Ahoy Comics is increasing in sales, with #5 outselling #1. That's quite the novelty…
There's that Frank Miller variant cover for Batman #62 which I get the feeling will top the Advance Reorder charts. Followed by Young Justice #1.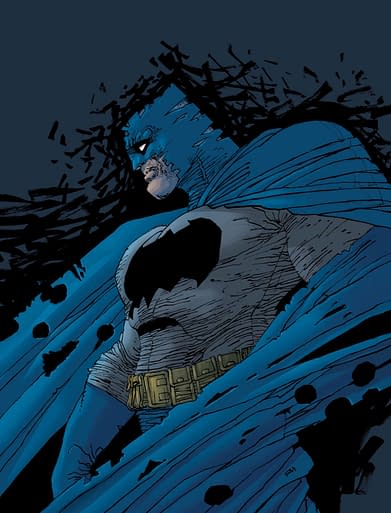 This week's FOC sees launches for Tom Clancy's Divison Extremis Malis #1 from Dark Horse.
Image Comics has the new Criminal series from Brubaker and Philips.
How did Die #1 do for you? There's a second printing and Die #2 to consider. Freeze #2 and Prodigy #2 from Image Comics too, how were their first issues?
Captain Marvel is launching with a #1 ahead of the movie – this is a rare 'movie' variant of the cover, not often done for comics not actual adaptations of the movies. Something seems to have shifted within Disney over that.
Friendly Neighbourhood Spider-Man #1 is launching, and check out the Stanley Artgerm Lau cover. Ironheart's second issue is up – how did #1 do?
Barbarella/Dejah Thoris #1 launches from Dynamite – there must be some appeal there.
Archie and Sabrina hooking up in Archie #701 may have a little TV crossover appeal right now… and Doctor Who: The Thirteenth Doctor is already FOCing for #3.
Sign up below and we'll see what Thank FOC It's Friday brings next week… on time.
Enjoyed this article? Share it!