The Big Lie Isn't Just A Truther Text… It's An EC Comic
Rick Veitch is old school. Coming into comics in the seventies, he worked on horror and war comics with a twist that were heavily influenced by the origins in William Gaines' EC comics. Something nasty in the woodshed, a overall sense of foreboding, the grisly only finally revealed in the last panels. It's a sensibility he used in The One, Bratpack and Maximortal and that's what we have here in The Big Lie.
It does look different however, much cleaner and brighter than those dark days of the eighties and nineties. Artistic collaborator Gary Erskine, who worked with Veitch on Army@Love for DC Vertigo is adept at "mainstreaming" Veitch's style without losing what makes it intriguingly disturbing in the first place. He's also great at giving buildings and vehicles a sense of verisimilitude, essential for grounding this story in the world that is. Or, at least, the world that was.
And yes, this will be rapidly held as a gospel for Truthers, encapsulating as it does theories of government pulling away armed response, the 9/11 conspirators allowed to carry their plan to fruition and how the buildings in question were actually brought down by explosives.
What gives the argument its strength is the people who espouse such opinions in the book are not wackos driven to some almost religious paranoid rage, but the calm, considered opinions of the white collar class trying to show explain away the footage of the 9/11 disaster being shown to them before the collapse of the buildings has to be fake. While sitting in a meeting room towards the top of the north tower of the World Trade Centre.
This fantastic conceit at the heart of the book is an inspired creation. A time traveller with an hour to try and persuade her husband to evacuate the building, faces extreme scepticism and another yet conspiracy, that she is all part of Steven Spielberg and his special effects trying to get her husband's team to work harder on their new proposed film project, by exploring new plot possibilities.
And also to explain why the World Trade Centre just could not fall under any circumstances.
There are likely to be a number of lazy September 11th comics. those who play up the shock angles from a variety of viewpoints. The Big Lie, despite being embedded in Truther arguments, is a stunningly comprehensive and cohesive narrative that entertains, infuriates and convinces on all levels.
And a twist ending that will make each and every Truther ejaculate in their underwear. EC Comics are alive and kicking once again!
Here's a six page preview of the comic, shipping the first week of September from Image Comics.
---
---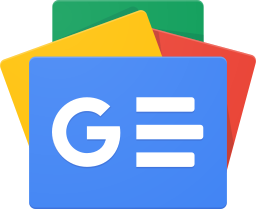 Stay up-to-date and support the site by following Bleeding Cool on Google News today!