The Great DC Relaunch Conspiracy That Just Happens Not To Be True
I thought just ignoring this would be the best approach, but it seems to be taking a rather viral life of its own, so probably best to try and put it out of its misery.
I first saw a version of the following early in the week, passed to me by a fellow reporter, asking me to look into it for them. It purported to be have been sourced from a certain comic store owner who had talked to Geoff Johns on the phone.
In a nutshell, the owner of xxxxxx here in xxxxxxx, received a call from Geoff Johns 2 months ago preparing him for what was coming.

Essentially from what I was told, its a full on reboot. They're starting everything over, the marriage is OMD'd. And nothing's really getting an ending unless they found a way to get it done by July. Wondering why Batman Inc's had all the delays? Cause Grant's rewriting everything to do his best to wrap it all up by July, cause the book's not continuing!

The orders came from above Didio/Johns/Lee. The 3 of them plus Morrisson have been trying to stop this for months but to no avail. I have no idea if Diane Nelson also came up with it, but I'm tending to think she did.

As to why this is happening?: Apparently the higher ups are sick of seeing Marvel constantly take the market share every month from DC and they're convinced this is how they're going to take the lead. There's talk of if this doesn't work TW going to more drastic measures but that's really a leap at this time so I won't repeat them yet.

But TW knows they're going to lose a lot of long time readers over this and they've got Didio and Johns unfortunately doing damage control that neither of them really want to do. There's already been other writers and artists who really don't want to be a part of this "movement" either so we'll see who all the people are doing these new books.
It seemed ludicrous, contradicting aspects I previously thought were true as well as basic business common sense, but the details of the Batman Inc book being rushed to conclusion, less than half way through the planned twenty-four issues seemed a convincing detail. So I asked.
The comic store owner denied it. Senior DC executives denied it. DC ground troop creators denied it. People I trust who have never led me wrong denied it. And then JMS gave his version of the origins of the DC Relaunch that totally contradicted it.
But the piece started to pop up on website after website and website after website. It wasn't going away. In fact it was growing.
Well let's see if we can put a stop to it. This idea was not imposed upon DiDio, Johns and Lee. For better or for worse, it's all theirs…
---
---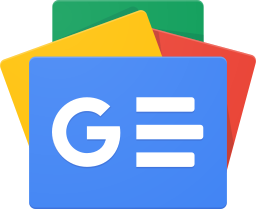 Stay up-to-date and support the site by following Bleeding Cool on Google News today!