Things To Do In Birmingham This Weekend If You Like Comics, Cinema And Breaking Bad
By Olly MacNamee Coming this weekend and bringing to a close the comic con season for another year here in Birmingham and the Midlands is MCM Comic Con returning to Birmingham's NEC. A huge (have you seen the size of the halls in the NEC?) two-day event mixing TV and film memorabilia with comic and anime culture and a healthy procession of cosplayers, this is a popular event and this close to Christmas a good opportunity to grab some geeky gifts while soaking in the myriad of sights and sounds that envelope you as you cross over the rubicon and into the show.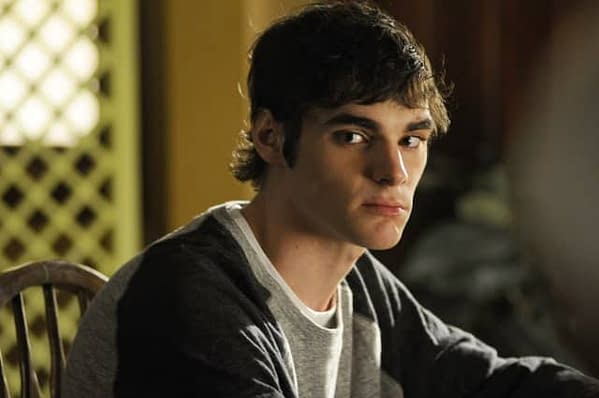 Along with appearances by gogglebox and silver screen alumni such as Tom Felton (Harry Potter), Mark Lester (Oliver!) Cary Elwes (Robin Hood: Men in Tights) and the recently announced – and the one I am most looking forward to seeing – RJ Mitte (Walter Jr., Breaking Bad) as well as many, many more (see the whole list here) there is always the siren song allure of the Comics Village and Dealers Stalls, which takes up most of my attention over the weekend. Well, when I'm not taking photos of the immense and impressive cosplayers on parade.
With indie publishers and a variety of artists ready to take commissions over the weekend and stalls offering anything Star Wars, manga and film/TV related, this cavalcade of pop culture sees the 2014 season go out with a bang.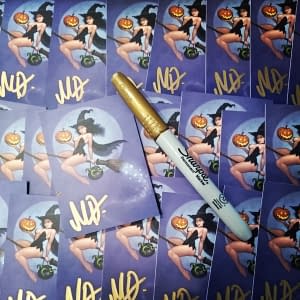 Having covered comic conventions in and around Birmingham for nearly a year now, I will be more selective with my purchases than ever before, buying for myself as well as friends. Being a fan of the good-girl art of Matt Dixon (cover artist for London Horror Comics) but drastically running out of available wall space for any more original work, I will be seeking out Cult-Stuff's table where Dixon, along with other artists specializing more and more in the world of trading-card such as Huy Trong and Paulina Vassileva, will be holding court and introducing fans old and new to this world of illustration, giving advice, sketching and offering punters the chance to sketch their own card. I have my eye on Dixon's new trading card collection, Dixons' Vixens II.
A few well-chosen tees for friends and a new wallet for me (my R2 D2 wallet looks more battered than he does nowadays) as well as the odd new comic book titles, which are becoming more and more the norm for me at cons, and I can say my mission was successful. So, if your going, what are you hoping for?
Olly MacNamee teaches English and Media, for his sins, in a school somewhere in Birmingham. Some days, even he doesn't know where it is. Follow him on twitter @ollymacnamee or read about his exploits at olly.macnamee@blogspot.co.uk. Or don't.