Things To Do In London This Week If You Like Comics. And Especially Like Jeffrey Brown. (UPDATE)
While the American comics social scene seems to be taking a breather for Thanksgiving, London has nothing to be thankful for. So, instead, we get the following to be very thankful for instead. TONIGHT:
Alan Moore in conversation with Lance Parkin, at the Prince Charles Cinema, with a showing of Act Of Faith and Jimmy's End and special guests. I'll be there.
And I'll also pop by Orbital Comics before for a signing and guided exhibition by Emma Rios, for Pretty Deadly. TOMORROW: Orbital Comics have Frank Barbiere and Lauren Affe from Five Ghosts signs at 4pm, and then afterwards at Gosh Comics… THURSDAY:
Jeffrey Brown signs at Gosh Comics, with a talk with Marc Ellerby and Brown will be doing a window painting at the store through the day… And Orbital launches a new gallery exhibition for the work of the Portland comics set, running through Christmas.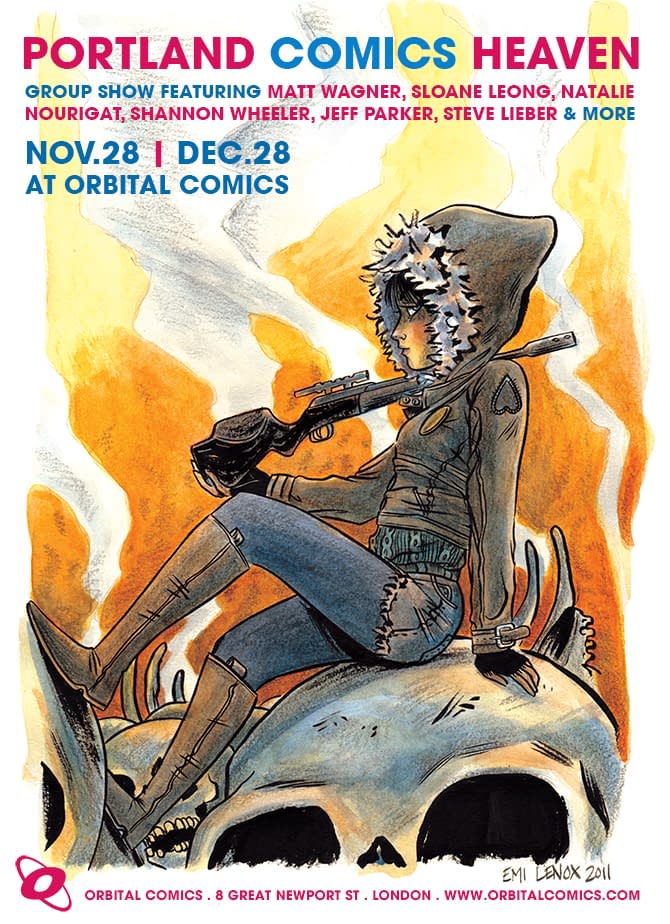 FRIDAY:
Jeffrey Brown will be signing at the Forbidden Planet London Megastore from 6 – 7pm.
Gosh Comics launches Joe Kessler's Windowpane 2 and Breakdown's whole slate of new releases as well as showing Kessler's screenprints and original art.
Joe Kessler's follow-up to 2012's Windowpane is another one-man-anthology of short narrative and experimental comics. The book is divided into three parts: the first, loose and emotionally open, the second a continuation of the story of Reuben Mwaura, and the third a light-hearted study of creation and the artistic process. SATURDAY:
Orbital Comics ups the ante with a Jeffrey Brown signing and workshop! And… the London Comics Mart at the Royal National Hotel from noon to 4pm.