Things To Do In New York And Philadelphia This Week If You Like Comics
Monday November 18th and Wednesday November 20th in NYC
The Fifth Beatle: The Brian Epstein Story graphic novel arrives in stores on November 19th and Dark Horse is offering an 8 page preview here and you can view their trailer here. To celebrate the book release, The Fifth Beatle writer / producer Vivek Tiwary will be making two special launch-week appearances in NYC.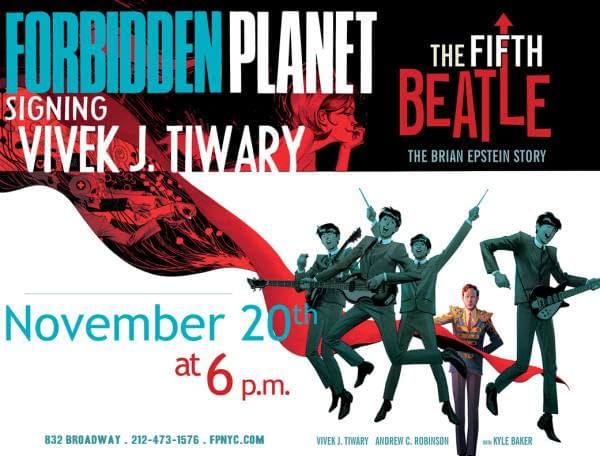 On Monday, November 18th at 7:00 PM, at Barnes & Noble on 2289 Broadway @82nd St NYC Fifth Beatle writer/ producer Vivek Tiwary will appear in conversation with Dave Marsh ( http://davemarsh.us/) , founding editor of seminal rock magazine CREEM, and longtime friend of Paul McCartney.
On Wednesday, November 20th at 6:00pm, there will be a Fifth Beatle signing with Vivek Tiwary at Forbidden Planet NYC. If you can't make it, signed copies are also available through the Forbidden Planet website here.
Monday November 18th in NYC
The sixty-seventh meeting of the NY Comics & Picture-story Symposium will be held on Monday, November 18, 2013 at 7:00 PM at Parsons The New School, 2 West 13th Street, in the Bark Room (off the lobby). Free and open to the public.
The presentation is T Edward Bak on the natural history and works which inspire and inform the narrative of his book, Island of Memory: Volume 1 of WILD MAN – The Natural History of Georg Wilhelm Steller, The author's presentation on process, research, and travel experiences will be followed by an audience Q&A.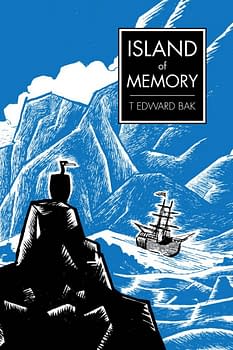 Tuesday November 19th in NYC
There will be a Suicide Girls signing at 3PM at Forbidden Planet NYC. The new Suicide Girls book Hard Girls, Soft Light will be available and you can meet the girls of the Blackheart Burlesque Tour before their show at The Gramercy Theater. They will be signing books and giving away tickets to the show.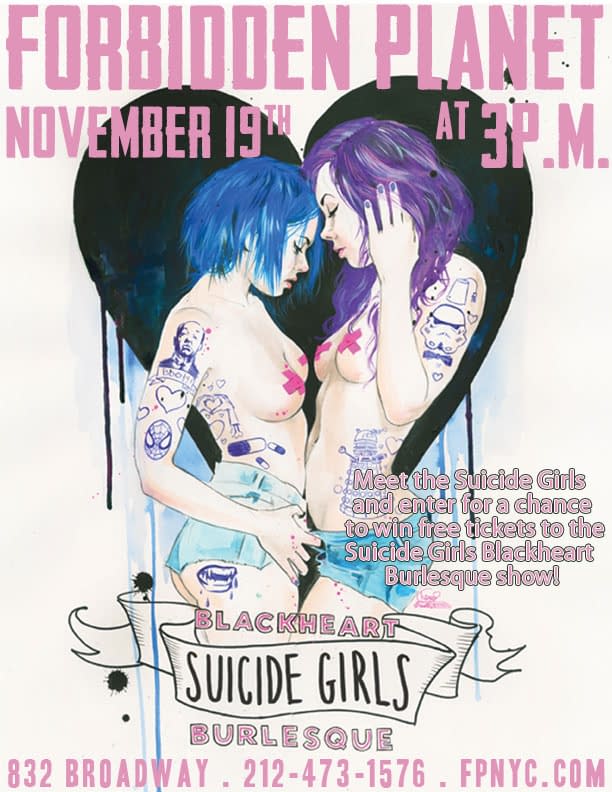 Tuesday November 19th in Philadelphia
The Philly Comix Jam at Fort Thunder at 1026 will be meeting from 8PM to 11PM.
Philly Comix Jam is an open group established in 2008 comprised of comics artists who meet at a bar once a month for a comic jam. During a comic jam, many comic artists collaborate on one comic: traditionally, an improvised narrative from page to page. Philly Comix Jam repurposes this process from panel to panel. In addition to comics jamming, there will be refreshments and streaming music via Fort Thunder's website. They say: "Bring your own favorite drawing tool: fountain pen, rapidograph, brush pen, sharpie, etc. Paper is provided. Bring your own beverages as well".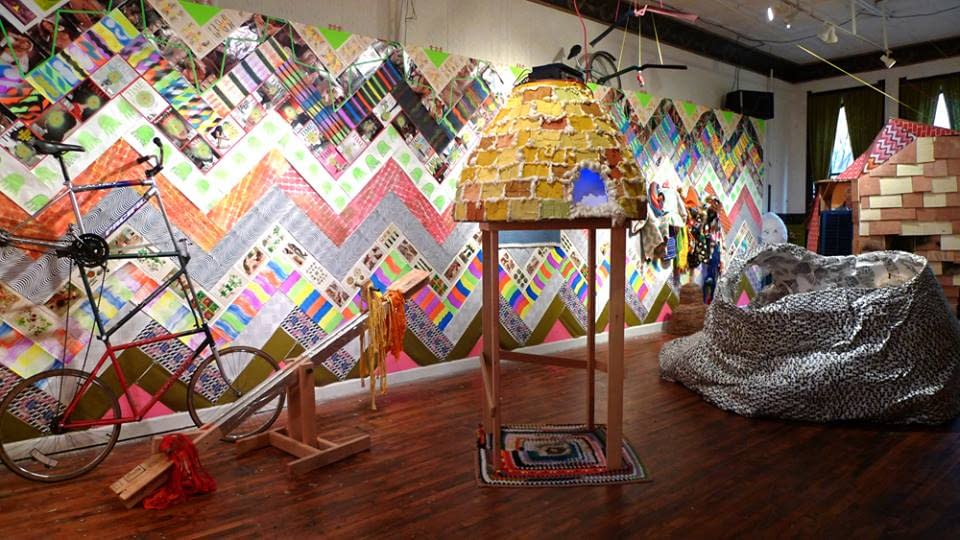 Wednesday November 20th in NYC
Twilight star Peter Facinelli along with Rob DeFranco will be signing their book Protocol: Orphans #1 from BOOM! Studios at Midtown Comics Downtown from 7:30 pm – 8:30 pm Purchase of Protocol: Orphans #1 is required to attend the signing. One additional item may be signed. The new book is an espionage series with a cast of young characters struggling with their transition into adulthood.

Friday November 22nd in NYC
The magnificent Warren Ellis will be appearing at Forbidden Planet NYC for a signing commencing at 6PM. Signings are on a first come, first serve basis. This is not an event to miss. Sunday November 24th in Long Island
Escape Pod Comics in Huntington, Long Island, will host Cosplay Sunday VI. As per recent successful Cosplay Sunday events, everyone who comes in costume gets two free recent back issues. There will also be a "Cosplay Etiquette" session at 4PM and a silk-screening demo at 6pm.
Hannah Means-Shannon is Senior New York Correspondent at Bleeding Cool, writes and blogs about comics for TRIP CITY and Sequart.org, and is currently working on books about Neil Gaiman and Alan Moore for Sequart. She is @hannahmenzies on Twitter and hannahmenziesblog on WordPress. Find her bio here.