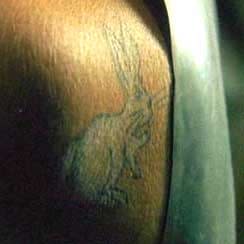 Is it based around Superman, Wonder Woman, and Batman as Rich wonders, or is it something else entirely (… as many others are wondering)? I'm don't know, but I suspect we'll find out soon. In the meantime, join the speculation in the forum.
Most-Read Comic Stories Today:
DC Comics To Bring Us The Trinity War Next Year
Presumably referring to Superman, Wonder Woman and Batman. Whether that's a battle between the three of them, or a battle between them and everyone else, I don't know. I'm sure it's much more than that, but it does sound like it's setting the scene for a very different take on the characters within the New DCU.
The DC New 52 Second Wave Looks Like It May Be Underordered
This is the latest weekly list of comics getting high advance reorders and post-sale reorders, continues to show what comics are heating up on the front line of comics retail.
Video game company THQ used to be worth $2 billion. It now dips just below $35 million. Quite a fall. If it was overvalued before, it is likely to be undervalued now.
Most-Read TV/Film Stories Today:
Chilling Prometheus Viral Stars Michael Fassbender As David
David the android in the subject of this new Prometheus viral that takes an earlier clip and builds on it. It's actually rather powerful.
A Tale Of Plagiarism – I Wrote One Of The Year's Most Acclaimed Documentaries, Not That You'd Know It
If somebody comes to you with an incoherent rant and you turn it into a watchable piece of cinema, it's not unreasonable to expect a proper credit, wouldn't you say?
Seen Cabin In The Woods Yet? Then You'll Want A Good Look At This…
If you haven't seen Joss Whedon and Drew Goddard's Cabin in the Woods yet, what follows will spoil a small handful of surprises for you. I doubt you want to come in cold, so maybe bookmark this page and get your ass off to Fandango or something.
Enjoyed this article? Share it!