Posted in: Boom, Comics | Tagged: boom, danny luckert, Jeremy Haun, red mother, regression
---
Is The Red Mother #1 The Biggest Launch of Jeremy Haun & Danny Luckert's Careers? Or is it Regression?
From the minute Boom Studios solicited Jeremy Haun and Danny Luckert's The Red Mother on the cover of their Diamond Previews section, we've been telling you this series had potential to be big for Boom Studios – which we also reminded you about during New York Comic Con.
Not only do Haun and Luckert have proven bonafides with hits at Image Comics in The Realm and Regression respectively, but Boom and Image have been engaged in a Marvel/DC-style feud for creator-owned comic supremacy this year.
On the Boom Studios scorecard, Azzarello and Llovet's Faithless blew past 30,000 units at FOC, Gillen & Mora's Once & Future ignited the now legendary conflict known as The Kieron Wars, JT4 and Dell'Edera's Something is Killing The Children became the biggest creator-owned launch in JT4 & the company's history and most recently Kindt & Smith's Folklords became the best creator-owned launch of their careers.
Meanwhile, Image recently countered with a savage uppercut in Snyder, Soule & Camuncoli's Undiscovered Country #1, which sold a massive 85,000 units and might convince Boom CEO Ross Richie to write his company name in title case instead of yelling it at everyone who passes by. Even though the second printing of Undiscovered Country #1 was announced before the first printing sold out, it's a massive reminder that Image's Eric Stephenson is still at the helm of a massive juggernaut.
Well, it's my understanding that The Red Mother #1 has FOC'd with orders of 20, 289 putting it neck and neck with Haun and Luckert's aforementioned Image series Regression and ahead of The Realm. It's worth noting that it's often hard to determine a winner when comparing sales estimates, because there's often additional reorder activities and other opportunities that can drive up numbers in ways we don't always see.
It certainly doesn't hurt that The Red Mother looks positioned to be the next Boom horror property to be optioned, which certainly has sparked interest from collectors and speculators.
And like I warned you yesterday, I would expect this issue to have a one per store variant that drives some incredibly high resale prices, as we saw recently with both Folklords #1 and Heartbeat #1.
The Red Mother #1 is on-sale in comic shops on December 11. Anyone want to take bets on when Boom announces their second and third printings?
---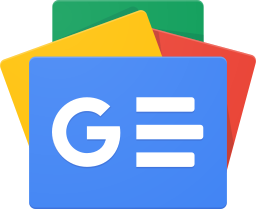 Stay up-to-date and support the site by following Bleeding Cool on Google News today!