Rob Liefeld Explains How His Lack of Involvement Killed Studio Interest in Youngblood Movie
Bleeding Cool has been chronicling the exploits of Terrific Production LLC, the new publisher owned by Andrew Rev which recently acquired the rights to Youngblood and several other Rob Liefeld creations, against Liefeld's own wishes. Back in August, Liefeld said of the change:
So, I currently have questionable access to Youngblood characters, characters I created and shepherded for nearly 3 decades. As a result, I shut down the storyline that would take Youngblood to issue #100 and beyond. A decidedly new approach is necessary, which I believe is paramount in this post-Avengers: Endgame world we find ourselves in. Youngblood will no longer be published by Image Comics or with my involvement at this time, a first in the 27 years since it launched. It's all really weird but I've settled into the realization that this is the way it is going to be. I held it together for 23 years since doing the deal, until now. A film company rang me up last week seeking the rights to Youngblood but it required my involvement and I cannot at this juncture go forward.
And indeed, all Youngblood comics were pulled from ComiXology and Image Comics' website.
Since then, Terrific has been actively recruiting on Twitter, even offering to take young up-and-comers like Ryan Stegman and turn them into stars. Terrific has even made overtures toward Alan Moore, as well as David Lapham, James Tynion IV, and Evan Dorkin, amongst others. Terrific's most recent attempt to recruit creators online targeted Brian Wood for a series of Youngblood prose novels. And this week, the company announced plans to relaunch Youngblood with Youngblood Unchained #1, though no details were shared on the story, release date, or creative team.
But while Terrific may be moving forward with a new Youngblood comic, Liefeld took to Twitter to share details on the film company mentioned in his August statement, revealing that after he told them he couldn't be involved, the studio said they're not interested either.
However, the studio did contact Liefeld again, he said, to see if he'd changed his mind. But Liefeld wouldn't budge.
Liefeld also responded to a fan asking if he had any plans to try to get the rights back.
Onward to the next thing! Liefeld's best days may be yet ahead, if the fantastic Major X was any indication.
As for Terrific Production LLC, who have recently learned how to thread their tweets (but not how to do it correctly), as far as they're concerned, Liefeld is welcome to join them at any time…
The publisher also expressed interest in following in Marvel's footsteps to partner with a book publisher to make Youngblood and Supreme more popular with children, a move which they ultimately say will make Liefeld more famous.
What do you say, posse?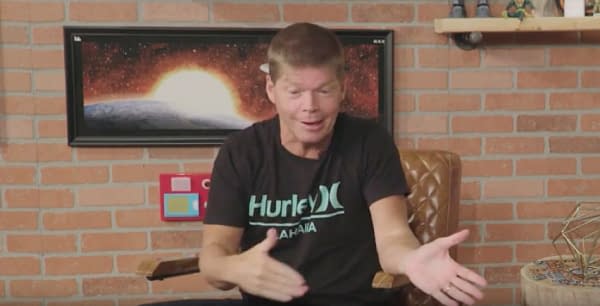 The saga continues…