Heroes In Crisis #9 by Tom King and Clay Mann is published today. We published a review of the issue – and the series as a whole – here. We looked at what this may mean for Poison Ivy here. How the Wally West solution felt a little familiar, here. And how the Doctor Magnus moment was even more on the creepy side than previous Dr Magnus moments, and how that was really saying something, here.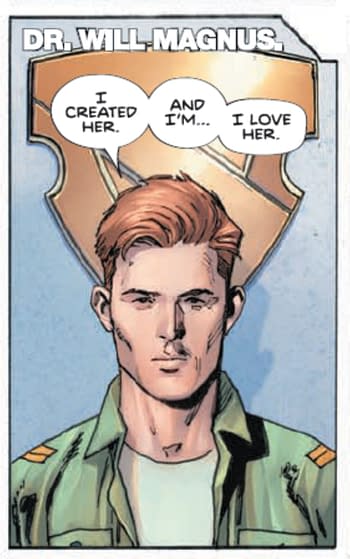 Yes, that one. But while we were talking about the testimonial headshots that have scattered this series as a narrative device, breaking up the story, displaying the reality of Sanctuary, and helping show motivation for a number of characters – and why a number of their deaths matter so – this final issue got to the real brass tacks. How the various Robins of the DC Universe – sorry, the metaverse – see themselves and each other. Dick, Tom, Jason, Damien… and more.
Tom King remembers, Stephanie. Maybe the only one…
HEROES IN CRISIS #9 (OF 9)
(W) Tom King (A/CA) Clay Mann
The most-talked-about miniseries of the year reaches its stunning finale! The mystery behind the murders at Sanctuary is solved, but the mind behind it is one the heroes never expected. With their deepest secrets exposed, the Trinity has to consider how to carry on. Should the tragedy cause them to redouble their efforts to help their hurting comrades, or will they need to close up shop? The answers will be found in the ashes of this final showdown, and the fates of Booster Gold, Harley Quinn and the rest hang in the balance.In Shops: May 29, 2019
SRP: $3.99
Enjoyed this article? Share it!