Posted in: Comics, Heritage Sponsored, Marvel Comics, Vintage Paper | Tagged: heritage auctions, Marvel Comics, robocop
---
Delta City Dreams Turn into a Nightmare in Robocop #1, Up for Auction
Robocop comics are pretty great. Would you like three CGC copies of the Marvel Comics debut form 1990? You can bid at Heritage Auctions.
---
Robocop is the rare character that arguably is more famous for appearances outside of just his movies. Think about all of the different ways we spent time with that character in the late 80s animated series, a very successful figure line, appearances in wrestling, and of course, comics. Marvel Comics, in 1990, adapted the first film as a comic and sold a boatload of them. Later on, he would get more comics telling original stories. But this Marvel book is still one that fans often look for. Today a unique opportunity presents itself at Heritage Auctions, as you can bid on a bundle of three CGC copies of said book. Two of them are 9.6, and one is a 9.8. The best part? The lot is sitting at $10 right now. Check them out below.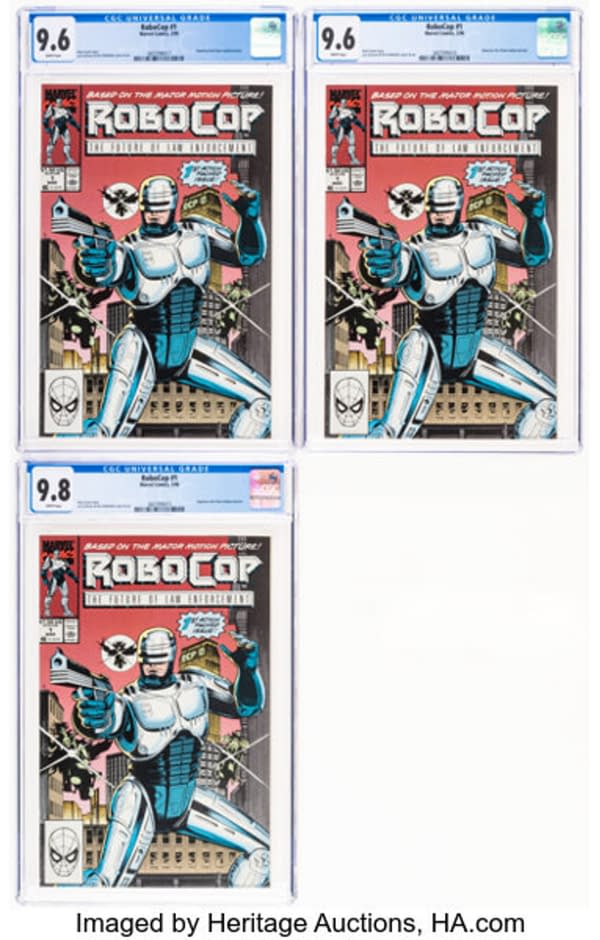 Robocop Graded Books? I'd Buy That For More Than $1
"Robocop #1 Group of 3 (Marvel, 1990) CGC NM+ 9.6 White pages. Group of three CGC-Certified copies of Robocop #1 based on the original motion picture. Two copies are NM+ 9.6; one copy is NM/M 9.8. Approximate Overstreet value for group = $36. Cover by Lee Sullivan and Kim DeMulder. Kombat Zone, script by Alan Grant, art by Lee Sullivan and Kim DeMulder; Continuing his duty as a police officer, RoboCop maintains peace and order the best he can in a still dark and violent Detroit while OCP enters the next phases for building its CEOs promised Delta City; A competing company called Nixco tries to muscle in on the Delta City contract, however and steals specs from Robocops design to release their own version of law enforcement; Manufacturing a small army of robotic Nixcops, their first mission is to destroy Robocop. 36 pgs., full color. $1.50. Cover price $1.50."
This is worth it for that price alone, three graded copies? Pretty epic. You can go here and place a bid on these, and while you are there, take a look at all of the other books taking bids.

Affiliates of Bleeding Cool buy from and/or consign to Heritage Auctions.
---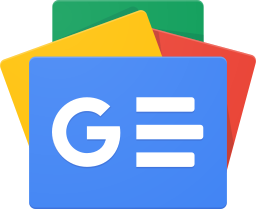 Stay up-to-date and support the site by following Bleeding Cool on Google News today!