Rough Riders: Ride or Die #4 Review – I Am Alice Man
[rwp-review-recap id="0"]
Alice Roosevelt, Teddy's daughter, and Sebastian, an honest-to-God robot, are holding off the living dead outside the White House. President Roosevelt and Annie Oakley arrive not long after to aid in the fight. Meanwhile, Harry Houdini is in the clutches of death itself in the dead realm, but Jack Johnson pulls a gambit to pull the magician out of the predicament.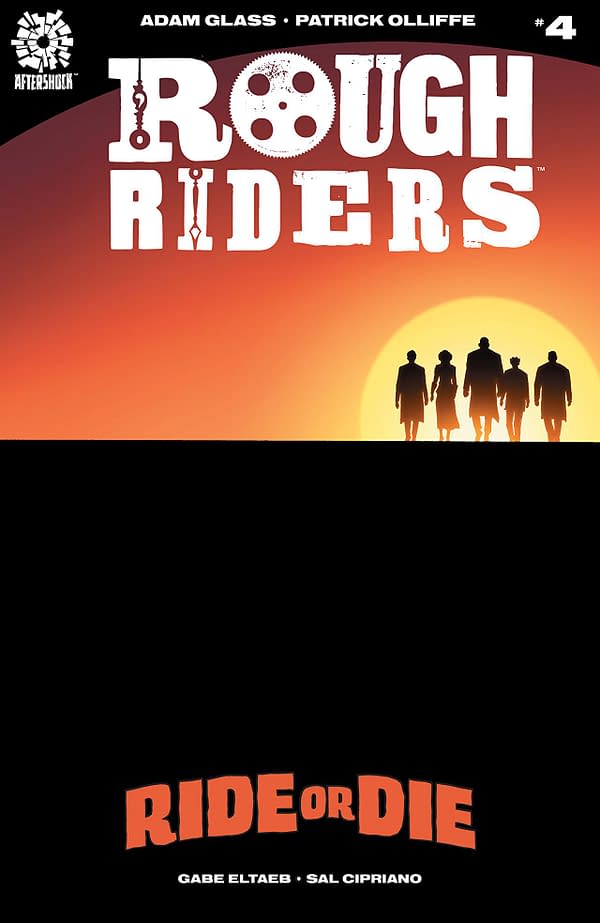 With Rough Riders: Ride or Die #4, we arrive at the end of another arc in the AfterShock property. This finale succeeds in ending on a high note, and it does so by embracing its own ridiculousness more so than in the last issue. There is more action, more one-liners, and a steampunk Iron Man costume, being used by Alice Roosevelt.
The pacing is a bit breakneck. The comic rushes to a finale, and you never get a feeling that anyone's really in danger from the undead. When someone is in a near-death situation, it's usually a bit contrived. Alice goes gung-ho in her proto-Starktech suit, Jack Johnson's bid to save Houdini causes more problems than it solves.
That last one really bothers me, because it makes Johnson out to seem a little incompetent.
It's also one of those historical fiction comics that seems to know the eventual fates of all its characters. Usually that would bother me, but here it kind of adds to the glorious cheese of the comic.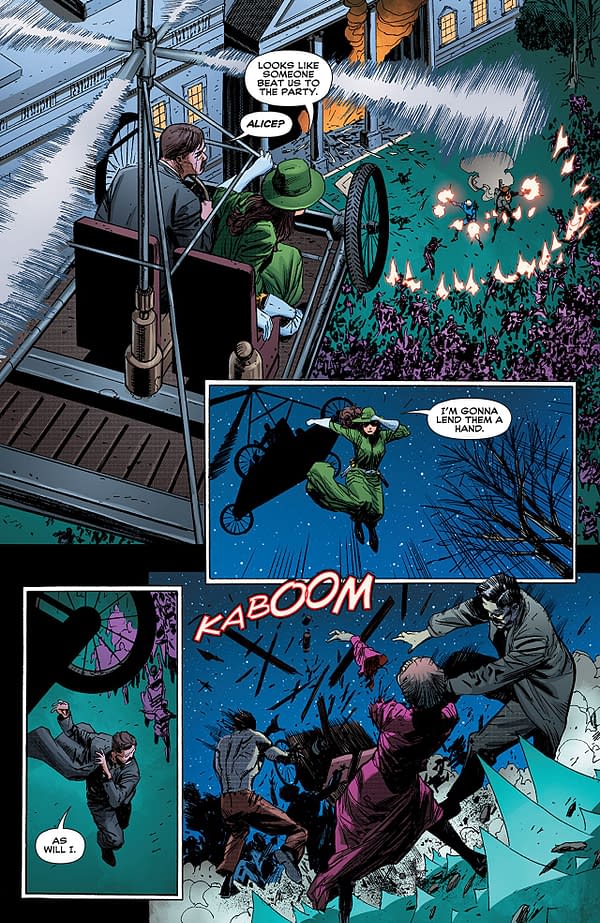 Patrick Olliffe's artwork is able to handle these bizarre elements very well. The visual design of Death looks great and is actually reminiscent of Gravelord Nito from Dark Souls. Sebastian and Alice's armor both look quite good. The action scenes succeed in appearing kinetic and dynamic. Gabe Eltaeb's color palette is given a bit more wiggle-room in this book, and the book benefits from it.
Rough Riders: Ride or Die #4 is a flawed, cheesy, and fun finale to this arc of the series. There are robots, steampunk suits, and a lot electrocution. This issue is the most fun book of the series, and I recommend checking it out.
Maybe fellow Georgian Adam Glass will be happier with me now.
[rwp-review-ratings id="0"]
[rwp-review-form id="0"]