Posted in: Comics, Marvel Comics | Tagged: al ewing, crystal, flint, Gorgon, HRL, inhumans, kevin libranda, marvel boy, Marvel Comics, maximus the mad, medusa, noh-varr, royals, snarks, swain, the kree
---
Royals #7 Review: Improved Art And More Maximus The Inhuman Royal Family is bonding more and more with the Universal Inhumans. Unfortunately, neither group yet suspects the threat that the Snarks bring to the table and that they have captured Gorgon.
Medusa, Maximus, and Marvel Boy are taken to the Sky Spear on the world of the Universal Inhumans, and the two put a plan to action that many would likely not expect.
The most noticeable and appreciable thing Royals #7 brings to the table as opposed to its prior issues is the art of Kevin Libranda. Art in the most recent issues of Royals has been acceptable but by no means great. However, Libranda and color artist Jose Villarrubia put together a rather gorgeous issue here. It's still highly stylized, but the characters look more imposing, the world is more textured, and it's an all-around better visual experience than other issues of Royals.
They put a Snark in a lab coat. I don't know why, but that really entertains me.
This comic takes another step in the right direction by putting the spotlight more on Maximus the Mad. Maximus is easily one of the most compelling Inhuman characters. Black Bolt and Medusa are fairly cool, but the maniacal Loki-Joker hybrid that is Maximus often steals the show from his more serious and stoic counterparts.
It's actually quite odd that this massive ego has taken such a back seat in Royals. Maximus managed to stand out in the Cabal back before Hickman's Secret Wars, and that was a group that included the likes of Namor and Thanos.
Also, this comic reminded me that Flint exists and is indeed a member of the team in Royals. He barely gets mentioned. I get it; Noh-Varr and Medusa are characters with a gravitas and charisma that tends to dominate the book they are featured within, but if you didn't want to use Flint here just put him in Secret Warriors or something.
I'm not even that big a fan of Flint; it just seems odd that he barely gets mentioned.
Anyway, Royals #7 manages to be an improvement on the series thus far. In the realm of Al Ewing work, it is still greatly overshadowed by his Ultimates, New Avengers, and Mighty Avengers, but it does show potential. Hopefully the ever-nearing Progenitors, which seem like an interesting concept to introduce here, will raise the book into greatness.
I can recommend this one, but it still seems like an unrealized title. Hopefully, Ewing and company can make it a must-have soon. Otherwise, well, Marvel has grown fond of its cancellation axe, and the seemingly inevitable flop of the upcoming Inhumans television series may make them quick to bury this corner of their universe.
---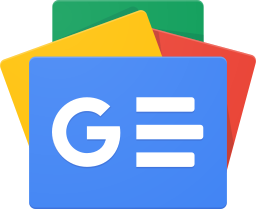 Stay up-to-date and support the site by following Bleeding Cool on Google News today!