Running Through IDW's Artist's Edition Plans at Wondercon
I am typically not much of a fan of the convention panels where they just announce the new books for the next 6 to 12 months, but the IDW Artist's Edition Panel is always an exception, and with both Scott Dunbier, Director of Special Projects for IDW and the person behind the concept of Artist's Edition style books, and Dirk Wood, Creative Director at IDW:PDX and the Editor of the gorgeous hardcover comic book magazine Full Bleed, Volume 3 out soon, on the panel at Wondercon, I knew I was in for some good announcements and a fun hour.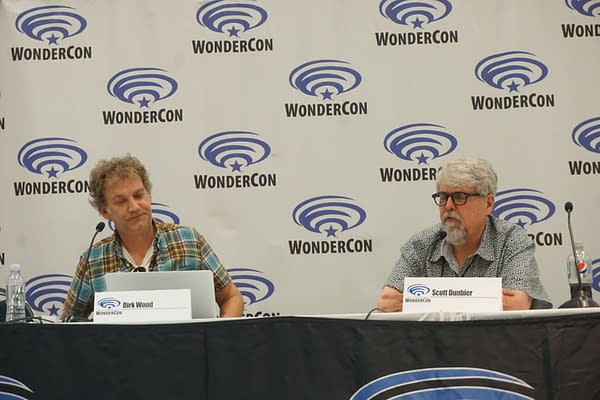 Dunbier started the panel showing the cover to Berkely Breathed's Bloom County Artist's Edition. This will be the second comic strip Artist's Edition to be published by IDW, the first was Charles Schulz's Peanuts. The below image of the book's cover was the art that Dunbier sent to Breathed for approval, and on his own Breathed photoshopped the image of his own hand on to the artwork. All the art in the book came directly from Breathed. Dunbier said that Breathed sold a lot of the original art in the 80s and 90s, but still has maybe 1/3 of it. The question came up about Breathed stopping using Berke and instead using Berkely instead, which is what he went by for years while releasing the daily strip. Berkely changed it because apparently in England Berke is a term that is used to as a name for the female anatomy. Dunbier said the funny thing is that Berkely's mom is the one that started calling him Berke. Dunbier and Wood, knowing I was writing for Bleeding Cool asked if was going to write about this and I said yes, but that I would check if it were true. So I will answer them by saying partially true, as google told me that the vulgar spelling for the word is Berk.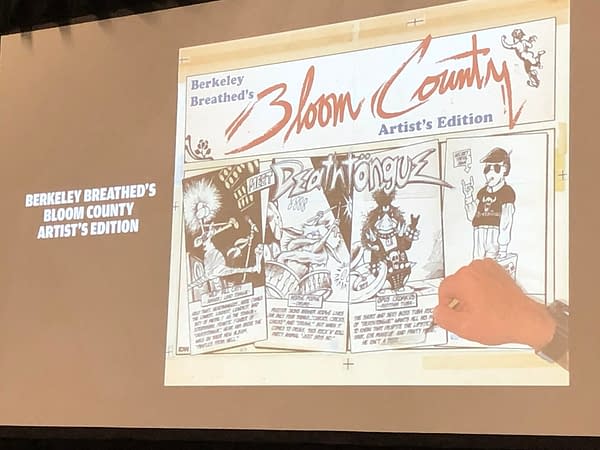 Dunbier talked some about the Bernie Wrightson's Frankenstein Artist's Edition that he had originally announced at SDCC 2018. He said that he hopes that the book will be released before the end of this year, but that he is still scanning pages and that he even scanned a couple plates for the book at Wondercon.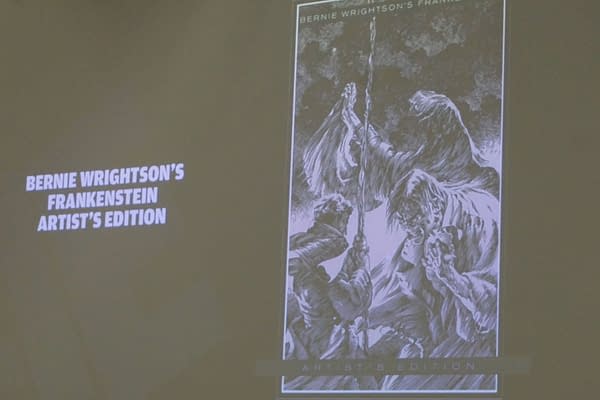 Also previously announced that Dunbier discussed was the Walter Simonson's Star Wars Artist's Edition, which he expects to be out in time for SDCC this year, but they don't expect there will be a SDCC variant cover. The first new announcement Dunbier made was for Dave Cockrum's X-Men Artifact Edition. He said, "It willl focus on Cockrum's first run on the X-Men, from Giant Size to 107. There will be some stuff from throughout his career later, but mainly that first run." Dunbier isn't sure when it will be ready, but it won't be in time for SDCC this year.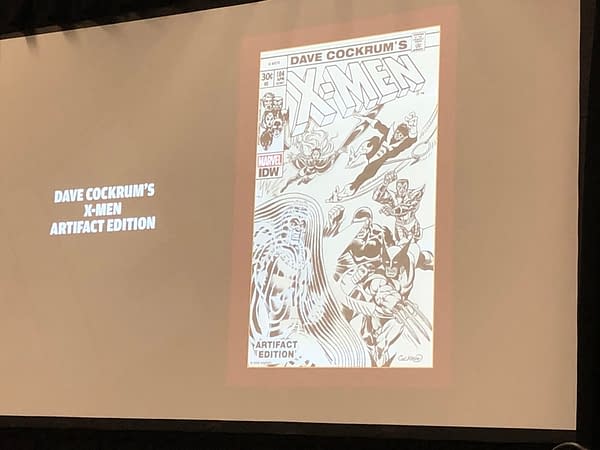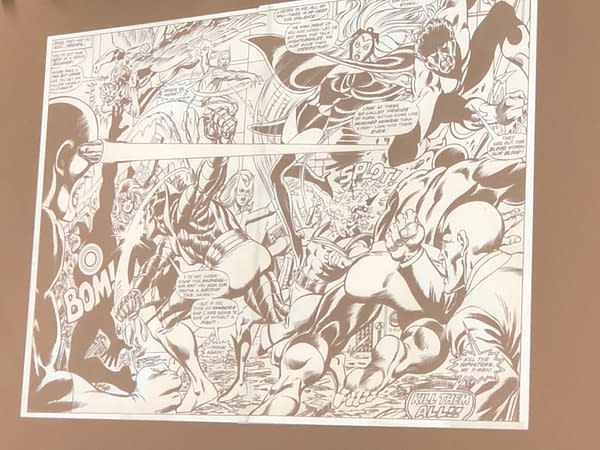 Next Dunbier discussed the release of Bram Stoker's Dracula by Roy Thomas and Mike Mignola. Last year IDW released an oversized black and white hardcover version of it. At this year's SDCC they will be releasing the color version in standard comic size as it will be a mass market book, however there will be a new cover by Mignola.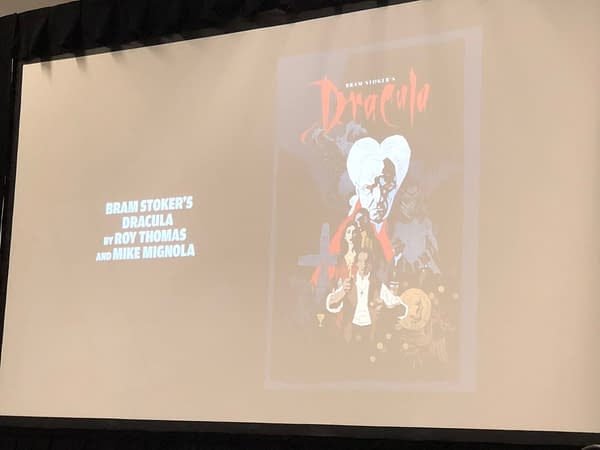 Next Dunbier showed the cover for The Marvel Art of the Brothers Hildebrandt, which will be very similar to the Joe Jusko book released last year. This is expected before the end of the year.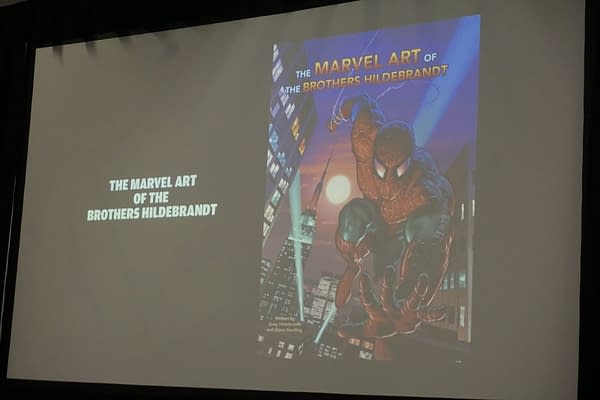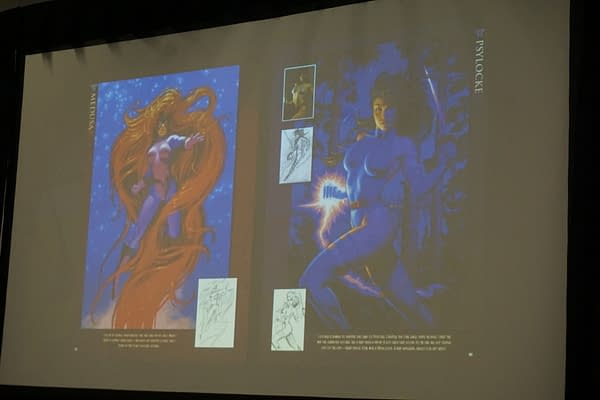 Next up were some images from the Roy G. Krenkel art book, Roy G. Krenkel: Father of Heroic Fantasy: A Centennial Celebration. The book is expected to be out in time for SDCC, and the art is all scanned in the same fashion as the Artist's Editions.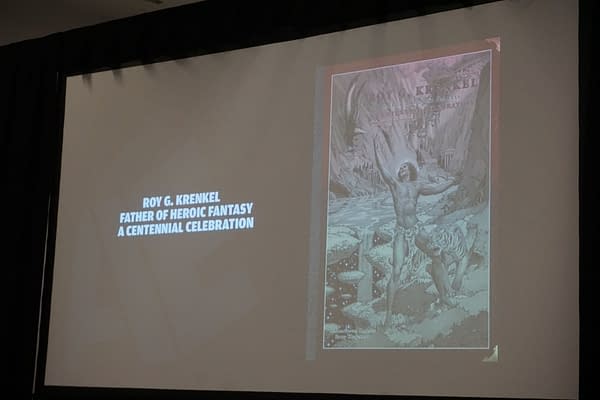 Next Dunbier made another announcement of plans to release more Artisan Edition books with Marvel, six in total are planned, and two were announced at the panel. The first will be David Mazzuiccheli's Daredevil Born Again, and the second will be Walter Simonson's The Mighty Thor. The books will be the same books as the original Artist's Editions except smaller, 9X12, and cheaper.
The next big announcement involved the recently announced movement of Stan Sakai's Usagi Yojimbo from its longtime publishing home at Dark Horse to IDW. IDW will be releasing Usagi Yojimbo Artist Select: The Complete Grasscutter. Sakai has kept all his original art so Dunbier has scanned it just as he would the Artist's Editions and so the book will be 9X13, both books, Grasscutter and Grasscutter II: Journey to Atsuta Shrine, in one hardcover book in a slipcase. The book will be either 464 or 472 pages. The book will be available in time for SDCC.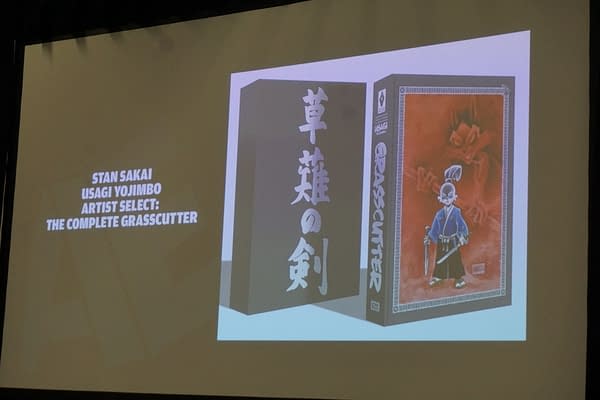 Dunbier shared that with the first issue of Usagi Yojimbo and the new Ragnarok series first issue will have variants covers by the other artists doing the main charaters for the books, so Sakai will do Thor and Simonson will do Usagi. However, they will be connecting covers and will be jam covers where the drawings and characters in the background will be by both artists. Then it was announced that the IDW dinner at SDCC this year will be for the first time a double artist event with both Sakai and Simonson. Anyone who wants to participate can get a book by either Sakai or Simonson, or even pay for both. It will $500 for one, or $900 for both, and you save a little money that way because you only have to pay for one dinner.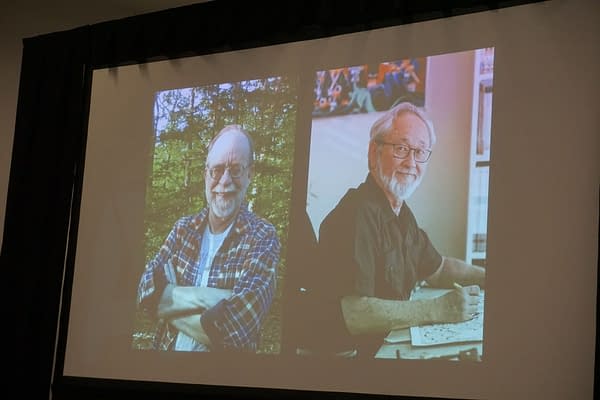 So once again Dunbier and Woods deliver a truly satisfying panel, and I look forward to attending this year at SDCC.
For further musings from Joshua Stone you can follow him on Twitter @1NerdyOne