From Bleeding Cool's Derek Trum, from outside Special Edition: NYC minutes ago…
In about two minutes the doors will open for the second day of Special Edition New York. Here is a photo of people who are lined up in a separate line that will grant them access to stand in another line, to buy a ticket for another comic convention later in the year.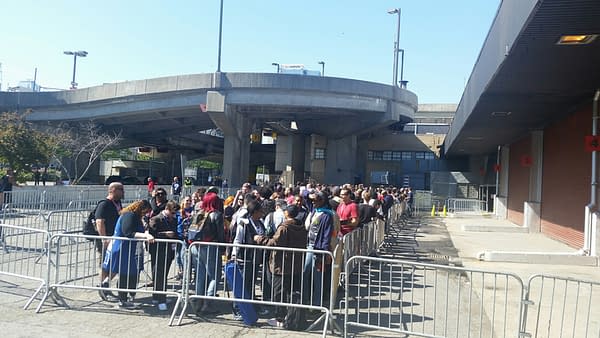 Welcome to 2015, folks!
Find more coverage from the show, right here.
Enjoyed this article? Share it!