Posted in: Comics, Dime Novels | Tagged: bill finger, frank tousey, green lantern, martin nodell, vintage paper
---
The Secret Pre-History Of The Green Lantern One of my favorite things about studying old paper periodicals, beyond vintage comics and even pulps, is seeing how stories have gotten transmogrified over the course of several lifetimes and up to the present day — watching the threads drift forward through time, unravel, recombine.
In addition to being a spooky little proto-Weird Tales-ish sort of thing, when I first saw this cover of Happy Days #381 from February 1902, it stopped me cold for the way it evokes the elements of the original Green Lantern comic book story: Green burst of power, lantern.
While it turns out the lantern has little to do with it, the story does not disappoint in regard to its similarity to the now-famous Bill Finger/Martin Nodell Green Lantern origin story in All-American Comics #16 from 1940. If you put Aladdin at one end of the thread, and Green Lantern at the other end, The Enchanted Emerald ties them together with a knot somewhere in the middle. Found in a dead man's boot wrapped up in a note that explains something of its use, the Enchanted Emerald can be activated by touching it with a flame — which evokes both the Green Lantern's power battery concept and the notion of the Green Flame.
While they combine in a different way, the individual elements of the brief "origin moment" in the story each have pretty close parallels to the Green Lantern tale. And it doesn't grant wishes like we think of with Aladdin's lamp, but is meant to be more specifically a protective power for its holder. Also like the Green Lantern, the Emerald manifests its power as a physical force — a green burst of power followed by a physical action. In one example, the Emerald caused a wave of water to crash down on a boat to foil the villain of the story (who has a great super villain-y name: Captain Strange).
The Happy Days series is one of the great "story papers" from publisher Frank Tousey, which pre-figure and significantly influence the pulp era and beyond. It's a continuation of an even better series called Boys of New York. There's an astonishing amount of foundational science fiction and what I'd call "proto-superheroes" in these particular old pages which is little studied and understood, and would have been widely read by the older creators among American comics' founding generation, as well as their parents.
As I said when I wrote about America's first Iron Man recently: Do I think that Bill Finger and Martin Nodell swiped from the Enchanted Emerald? I absolutely do not. Do I think that these general notions drifted forward through the currents of time, combined with others, and were in the air that our foundational creators breathed in the 1930s and 1940s? Yep, I do. Just a little bit.
No matter how well you know your comics history, there's always another page to turn, I've found, and many volumes left to be written about how this all connects together. What you think you know may not be wrong, exactly, but comics history is definitely stranger than you think.
---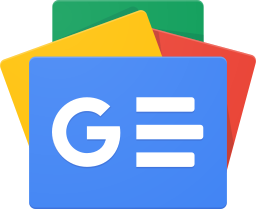 Stay up-to-date and support the site by following Bleeding Cool on Google News today!