Posted in: Comics | Tagged: Batman, comic review, damian wayne, dynamite, HRL, Lacey reviews, shadow, the shadow
---
The Shadow/Batman #2 Review: Whiskey And Warfare
Issue #2 of the latest Shadow/Batman crossover is here, and it's only getting better. Picking up from where we last left off, we're treated to a fast-paced battle between Damian and a crowd of Dead Men with the pieces of a Batman lookalike scattered among the battlefield. Our boy wonder is quickly overwhelmed, with Bruce watching helplessly from the Batcave. It's a powerful scene and a fantastic opening. Bruce's frustration only adds to the tension as he struggles to call upon his allies and save his son from certain death. The arrival of the Shadow comes at just the right time, finally uniting our trio in an incredibly satisfying interaction. Cranston feels very much like the jaded uncle in the group, bouncing between chastising Bruce and Damian with just enough humor to both play them off of one another and make his point known. Once again, Steve Orlando's incredible writing solidifies a perfectly charismatic extended Bat Family — even if they aren't exactly harmonious.
It's not unusual to see the Shadow and Batman at odds despite all their similarities. What is unusual is how they go about settling their differences this time around. Cranston reveals himself to be a much more broken man with the death of his dear Margo Lane. It's this weakness, revealed through a brutal fist fight with Bruce, that finally brings the two crimefighters to an understanding. Given the scale of the threat of their enemy and Damian's insistence on going off on his own, it's a relief to see them set aside their problematic past so quickly.
Giovanni Timpano's art is as solid as Orlando's writing. It never slips from the noir style that the Shadow thrives on, and that makes the Bat Family feel right at home. There's a very solid idea of what Cranston looks like beneath his signature wide brimmed hat and blood-red scarf. To still be able to see and immediately recognize him without it in the final pages of this issue brings a great deal of joy. It's a small thing — and only one panel — yet shows a familiarity with the characters that Timpano brings with ease.
The reveal of who is behind this iteration of the Silent Seven also makes a great deal of sense while elevating the need for Damian to be involved. Given the firm shift from a fighting-centered comic to one of strategy and much-needed intrigue, The Shadow/Batman #2 is headed down the path of a fantastic, True Detective-style book. I only hope that it keeps it that way.
---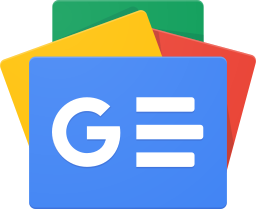 Stay up-to-date and support the site by following Bleeding Cool on Google News today!