Shane Davis of DC Comics on His Fight to Get His Artwork Back
Last November, Bleeding Cool reported on comic book creator Shane Davis asking retailers and art dealers not to buy 74 pages of original artwork that had been taken from him. Davis is the current artist on Metal Men written by Dan Didio, as well as artist on the Superman Earth One graphic novels written by J Michael Straczynski and the creator of the Axcend comic book from Image.
The person with the pages was trying to sell them and, when Davis contacted him, was asked for money or was told that the artwork would be burned. He agreed to meet the person win a car park where, Bleeding Cool reported, an alteration took place and the police were called. And while Davis had filed a stolen property report, when the police arrived they told him that the report had been filed in a different county to where the meeting took place, and so the police returned the artwork to the seller. Davis is trying to get the pages back and has launched a GoFundMe site to pay towards the legal fees he is incurring. He writes,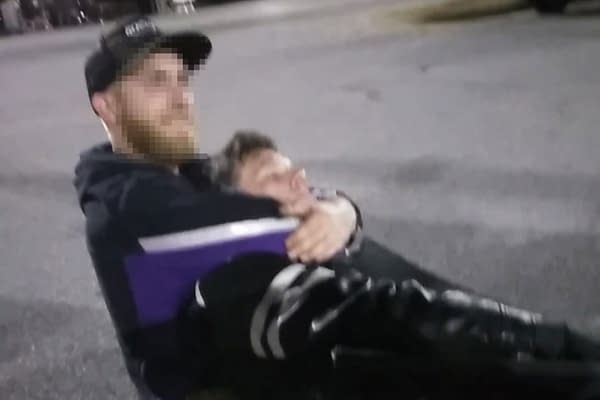 After I was alerted to the taking, I contacted the man claiming to be in possession of my artwork, and demanded its return. Instead of offering to return the artwork, he threatened to burn it if I reported it as stolen. He then tried to convince me to give him my home address, but I eventually met him in a public place, hoping to arrange the safe return of my artwork. When I met him in person, he tried to convince me to pay him for the return of MY OWN ARTWORK. After I got back some of the artwork during our meeting, he grabbed me around the neck and placed me in a "rear naked chokehold" (his words) for nearly two minutes. As a result of this, I've had to see a chiropractor for sustained back injuries. I was also referred to a specialist to get an MRI done for my back. All of these medical bills have been out-of-pocket expenses for me and have been a huge financial burden.

This is also a deeply personal issue for me, as 55 of these artworks are from my creator-owned project, Axcend (printed by Image Comics). This project means a lot to me, as I created every character from scratch over years. More importantly, this project means so much to me that I've never sold any pages from it. I consider Axcend to be a significant personal achievement in my career, and to lose so many of these originals has been a devastating blow as I am the sole owner and copyright holder. Civil litigation is an expensive endeavor in the USA, and as this individual has elected to not return my artwork despite us being in criminal court a total of 4 times to date, I foresee a long, protracted legal battle, now civilly in the Superior Court to regain ownership of my artwork. I am asking for help from the comic community and fans to help me fight to recover my artworks through the legal system. Every donation, no matter how small, will help.
Donations can be made here, alongside footage of the car park incident. The above image shows Shane Davis being held by the seller.