Shanghai Red #1 Review: Revenge, Booze, and Sails
[rwp-review-recap id="0"]
An indentured crew is finally set free after their two-year contract is up. The first mate is sent into the hold to tell the slave crew that they're free, but one, named Jack, kills the first mate then the rest of the crew. Jack intends to go home, and the rest of the former slaves agree. However, there is more to Jack, if that is even his name.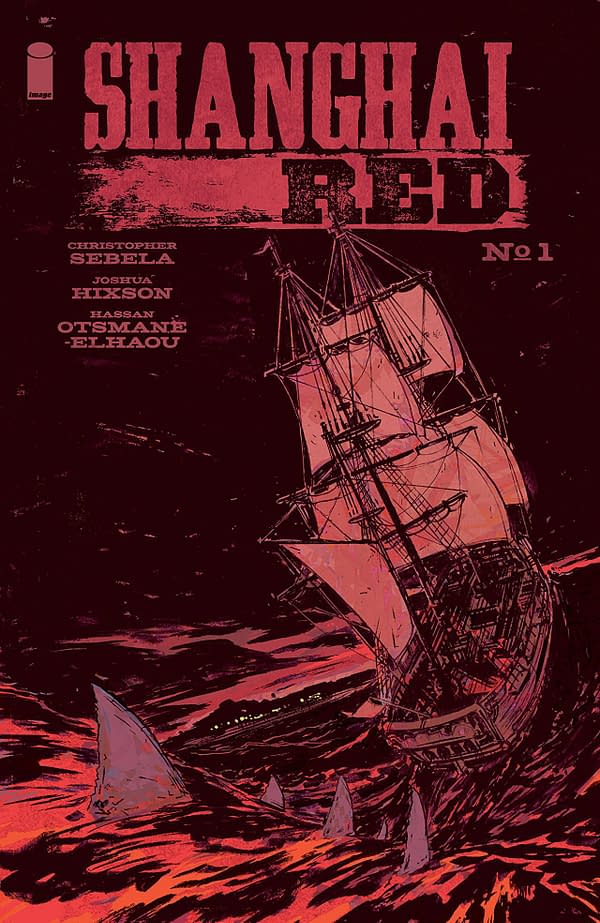 Shanghai Red #1 busts out the gate with brutal and bloody story of a hardened slave sailor coaxing their shipmates into slaughtering their masters. I was getting flashbacks to Tales of the Black Freighter, which is ironic considering that comic doesn't technically exist.
That brings us to the fact that, currently, Shanghai Red appears to be a pirate comic. That may change, or it may genre-blend. The back-half starts making noises in the direction of Western.
It's an enjoyable story too. The enslaved crew do have a sympathetic cause, but the comic deliberately undercuts that in the name of fleshing out its lead. Jack may not be such a great person, and Jack seems aware of the fact that they aren't a great person. The comic threatens to get a little too joyless; a moment of levity here or there would work wonders.
Joshua Hixson brings a grittiness to the visuals that fits this tale of murder. Heavy use of shadowing and lines to denote wrinkles and scars make each character seem weathered yet intimidating. The gore is handled well. His color art leans heavily on cold blues and grays. The book visually bears its narrative well, and it looks great all around.
Shanghai Red #1 is a good start to this new series. It has the odd plot misstep and does some things in a manner that one could question, but the whole product is great. The lead is interesting, and the art is excellent. This one earns a recommendation. Check it out.
[rwp-review-ratings id="0"]
[rwp-review-form id="0"]