I cam across Ryan Howe's art recently when writing about the kickstarter project Suicide 5. Looking at his work I could see a unique style and strong storytelling ability. So when it came time to do this week's spotlight, Ryan was the obvious choice. Let's get to know him better:
BLEEDING COOL: How did you get started drawing?
RYAN HOWE: I don't remember actually, I think I kind of just always did and no one really ever told me I had to stop. I think the first time I ever really started to get into the craft of it, though, or at least realized there was some sort of craft to it, was getting 'How to draw Ghosts, Vampires, and Haunted Houses' from a Scholastic Book Order form in elementary school. It was really stripped down, but the idea of building something up in steps or layers, and that the body could be reduced to just an underlying stick figure and shapes was kind of eye opening. It took a really long time for that to click, though.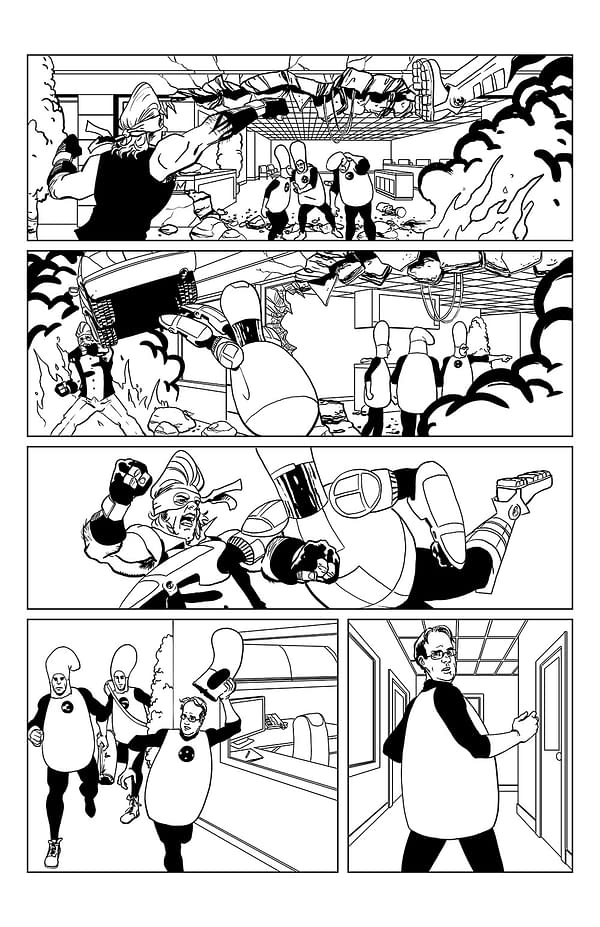 BC: Who were your biggest inspirations?
HOWE: In terms of the absolute biggest that always stuck with me, Carl Barks, Alex Toth, Samm Schwartz, Herge, and Albert Uderzo. They might not be necessarily reflected in my work that visibly, but they're some of the earliest ones who made me notice the artist and work behind the work. Beyond that, Mark Bagley, Art Adams, John Romita JR and Erik Larsen were probably my first big art fascinations when I discovered superhero comics, and then I pretty much just started soaking up everything I could find.
I'm really into Tumblr right now primarily for how easy it is to find amazing artists to be inspired by. There's so many people producing wonderful things, and being exposed to so many different styles and outlooks on the the artistic process is something that really kicks my creative energy into high gear.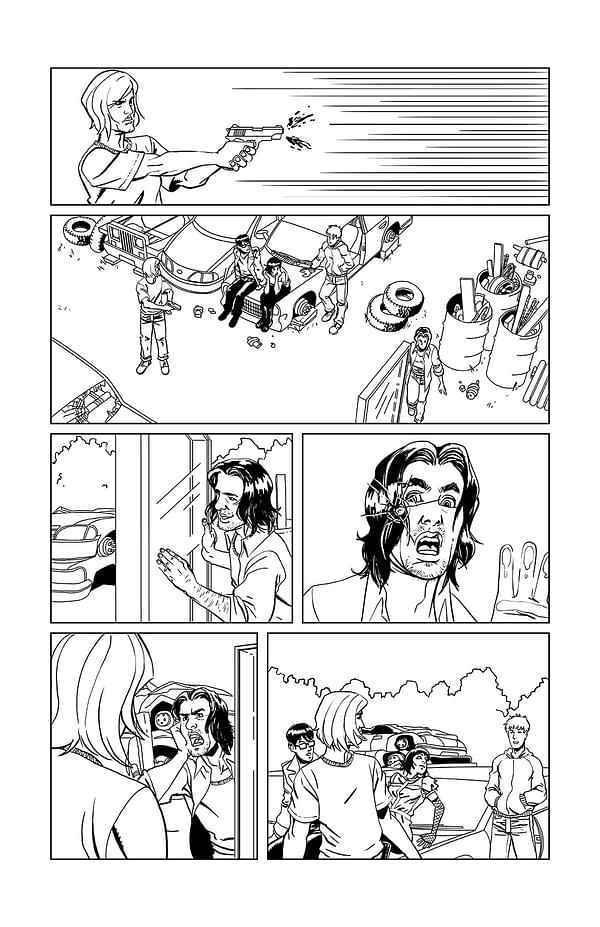 BC: What is your process for doing a page? How long does it take you?
HOWE: I work pretty much entirely digital, and switch between Manga Studio, InDesign and Photoshop. 'Suicide 5' was my first kick at doing everything digitally, prior to that everything was paper and a scanner and then I'd moved on to traditional rough pencils and inking in Photoshop with a Tablet.
First off I'll block out chunks of the script in quick little doodles in 5-8 page chunks, assemble them in the panel grid, and then export them into InDesign at actual print size. I'll rough in all the lettering and then take that back into Manga Studio where I'll adjust the art to fit the lettering if need be. Once everything seems pretty good I'll setup perspective grids for that set of pages, and then move into the pencil roughs. Because I finish my own line art these are pretty rough and messy, mostly just blocking out forms and volumes with notes as to shadow and spot blacks. That is then all sent off for approval and I go on to the next chunk. Anything approved then goes to the inking stage, and then off to the colourist (if there is one) or to the final lettering stage where balloons and boxes are all added (if I'm doing the finished lettering).
This is pretty much how I used to do it pre-digital as well, but it's oh so much faster now. There's not really a set time on how long a page can take as it really depends on how many people are on it, what's happening, how complicated the scene is, etc, but it would probably between 4-8 hours for a page for the most part.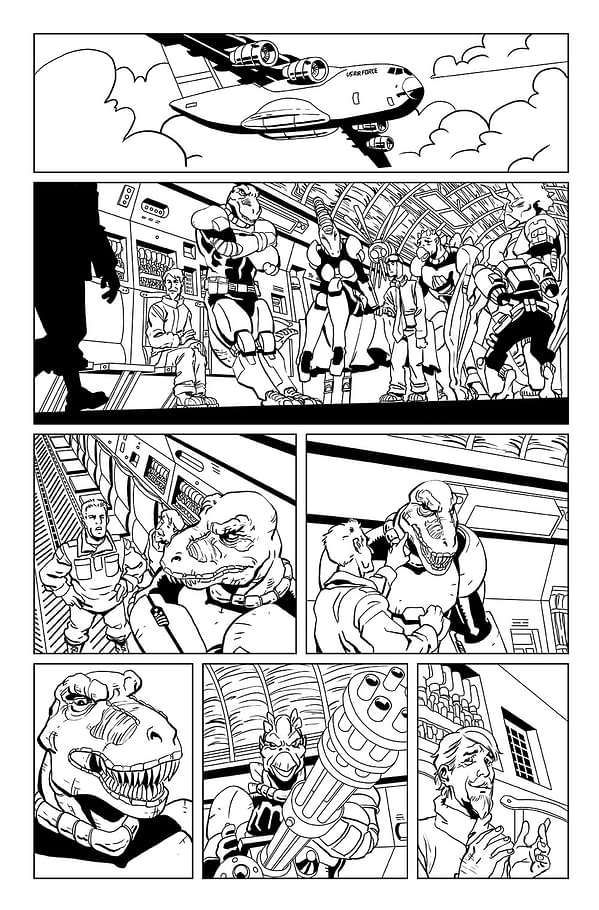 BC: Where might folks have seen your work previously?
HOWE: My most recent projects were 'Suicide 5' which is being kickstarted now and 'Henchmen' one shot. Prior to that, I worked on 'Jurassic Strike Force 5' for Zenescope, 'Yva Starling:Troubleshooter', and 'Gun Street Girl' among other things.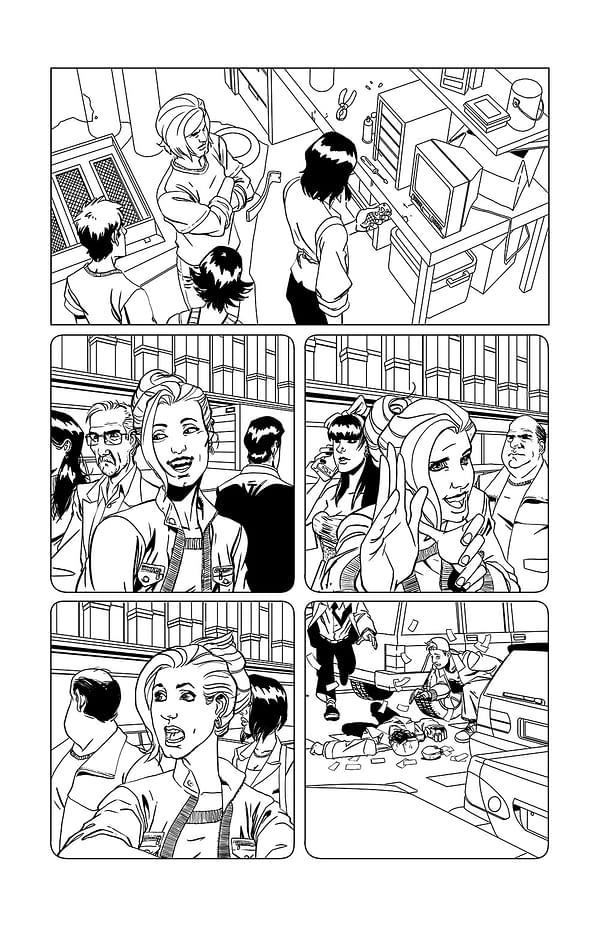 BC: What are you working on now?
HOWE: I'm just starting the first issue of the new 'Henchmen' arc (henchmencomic.com) which will be a 5 issue mini-series spinning out of the one shot, and I'm also working on a couple of KickStarter projects that should be launching in the next couple months.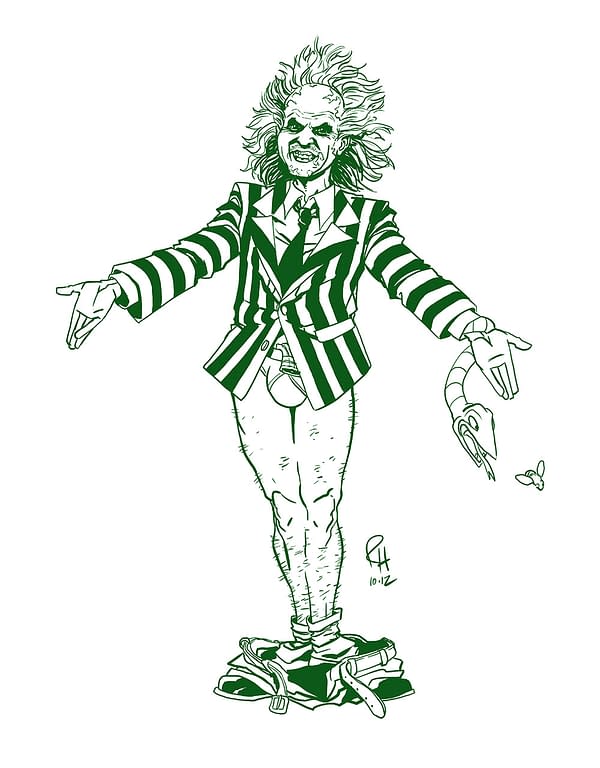 BC: What is your dream project?
HOWE: Anything steady that pays well? :-) I think that might be every freelancer's dream project, though.
In seriousness, though, I don't know that I have a single dream project. There's definitely characters I'd love to have a chance to work with, but there's just so much you can do with comics that there's not really any single project I can think of. I've jumped around between horror stuff, superhero stuff, adventure stuff and sci-fi stuff and I just really want to do more of all of that and everything else.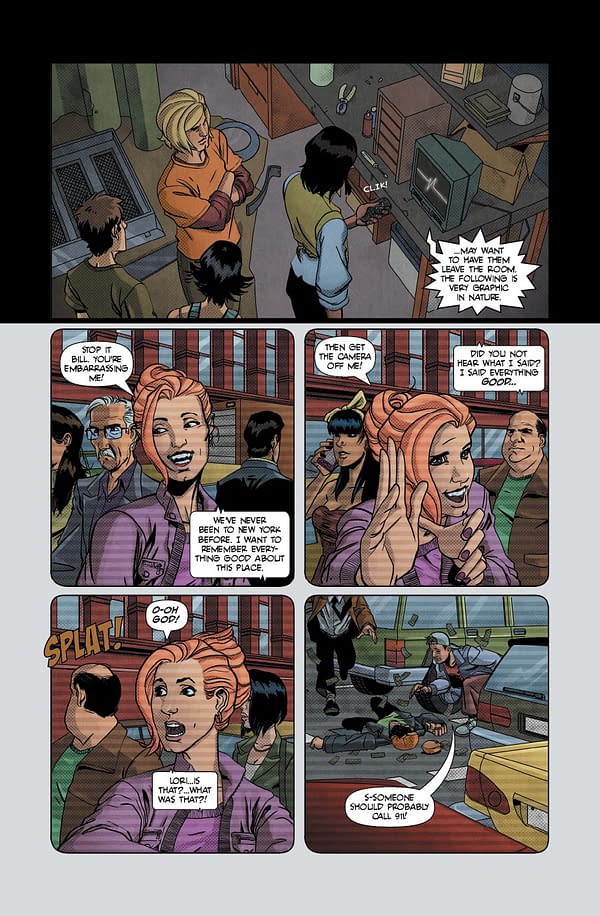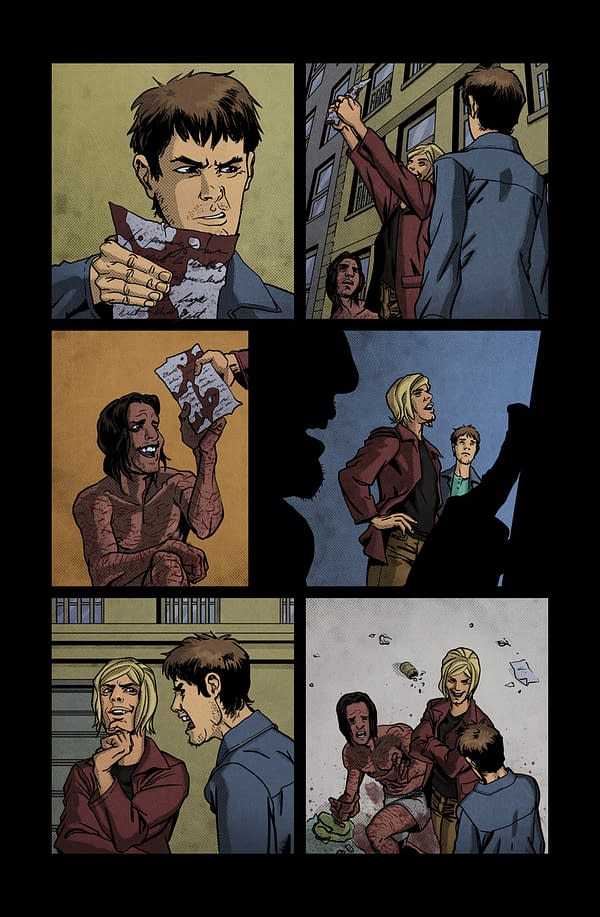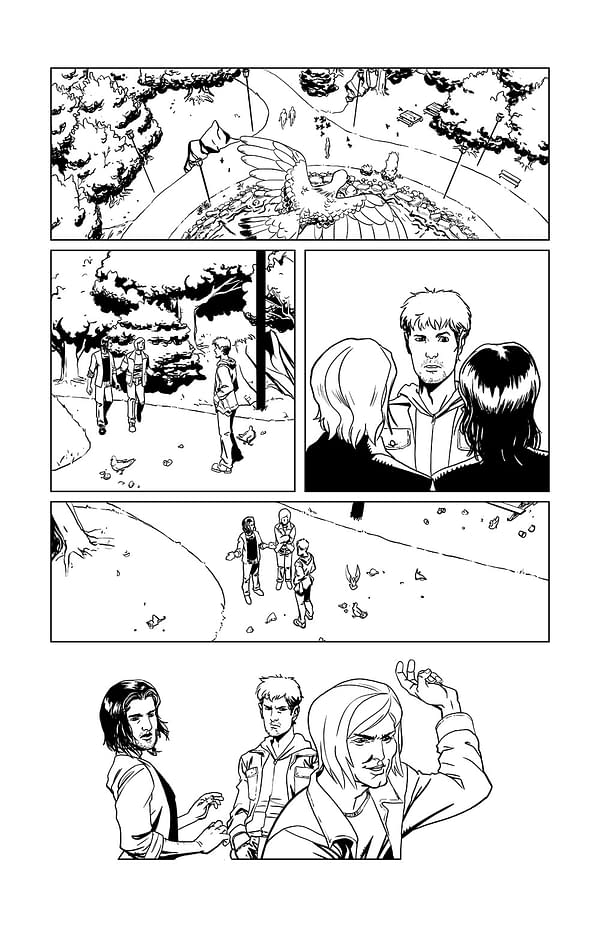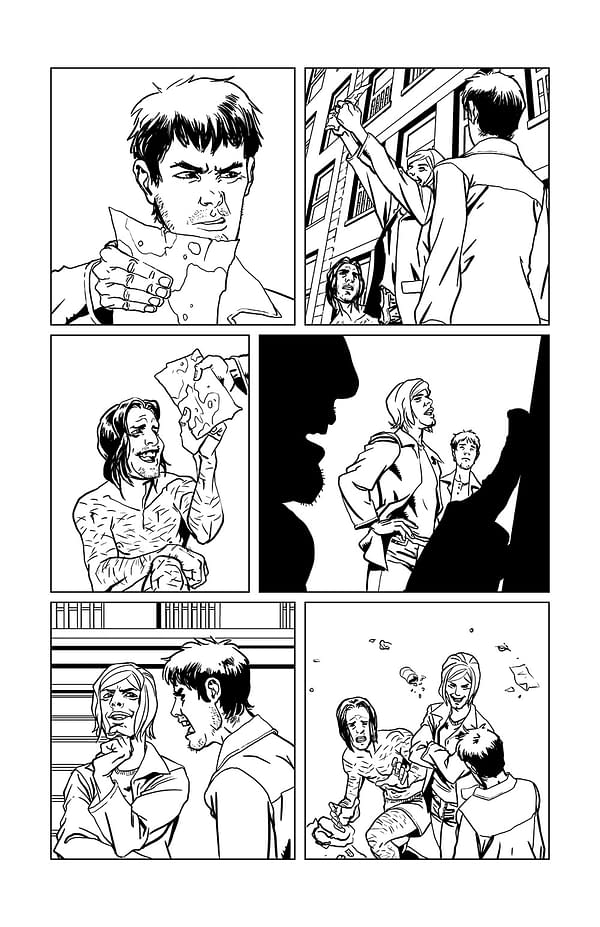 Enjoyed this article? Share it!