Image Comics Is 'Sleepless' This December, Thanks To Sarah Vaughn, Leila del Duca, Alissa Sallah, And Deron Bennett
Image Comics are bringing us a little something different this December, with a brand new Young Adult romance comic from Sarah Vaughn, Leila del Duca, Alissa Sallah, and Deron Bennett called Sleepless.
Based on a story Vaughn would tell herself at night when she could not get to sleep, following the adventures of a princess and her sworn protector knight, the new series promises high fantasy, romance, and intrigue.
Comic creator Amy Reeder had this to say about the new series:
"SLEEPLESS is the fairy tale I've apparently been missing all my life. I love this world that feels familiar but also equally original." Writer Sarah Vaughn (ALEX + ADA, ETERNAL EMPIRE) teams up with artist Leila del Duca (SHUTTER, AFAR), editor/colorist Alissa Sallah, and letterer Deron Bennett for the fantasy romance series SLEEPLESS this December.

Lady "Poppy" Pyppenia, daughter of a king, is ever guarded by the devoted Sleepless Knight Cyrenic. But a new king has just been crowned—and danger lurks anew around each and every corner.

"SLEEPLESS is a story that is very dear to me, grown from an idea I would play in my head at night as I tried to fall asleep," said Vaughn. "It's wonderful to see the book come to life with Leila, Alissa, and Deron. I hope readers enjoy reading about Poppy and Cyrenic and getting a little more romance, costumes, and fantasy in their lives."

"I'm incredibly thrilled to be drawing a romance comic with Sarah!" said del Duca. "She has written a lush world and intriguing characters that I'm having fun falling in love with (pun intended!). We're both huge fans of period dramas and romance, so doing our own take on the genre has been very rewarding. I love the palace intrigue, the sexual tension, the dramatic emotions, and the amazing wardrobes in this series."

"I'm also very pleased to be working with Alissa Sallah and Deron Bennett," added del Duca. "Alissa both edits and colors the book, giving us invaluable editorial feedback along with turning in gorgeous colors. She uses a lot of flat colors on top of watercolor and ink textures, which stylistically fits perfectly for the tone of the story. Deron has chosen a unique lettering style for our book that also lends a particular moodiness to the book. I can't wait to share what our team has created!"

"It's an honor to work on such a fantastic story with Leila and Sarah," said Sallah. "The world of SLEEPLESS has such a dreamy vibe to it. And so dramatic! This is a story that feels very refreshing right now in comics, and we thank everyone for their support!" Sleepless comes out Wednesday, December 6th, with a final order cut off date of November 13th.
---
---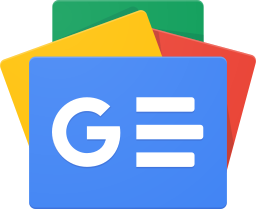 Stay up-to-date and support the site by following Bleeding Cool on Google News today!