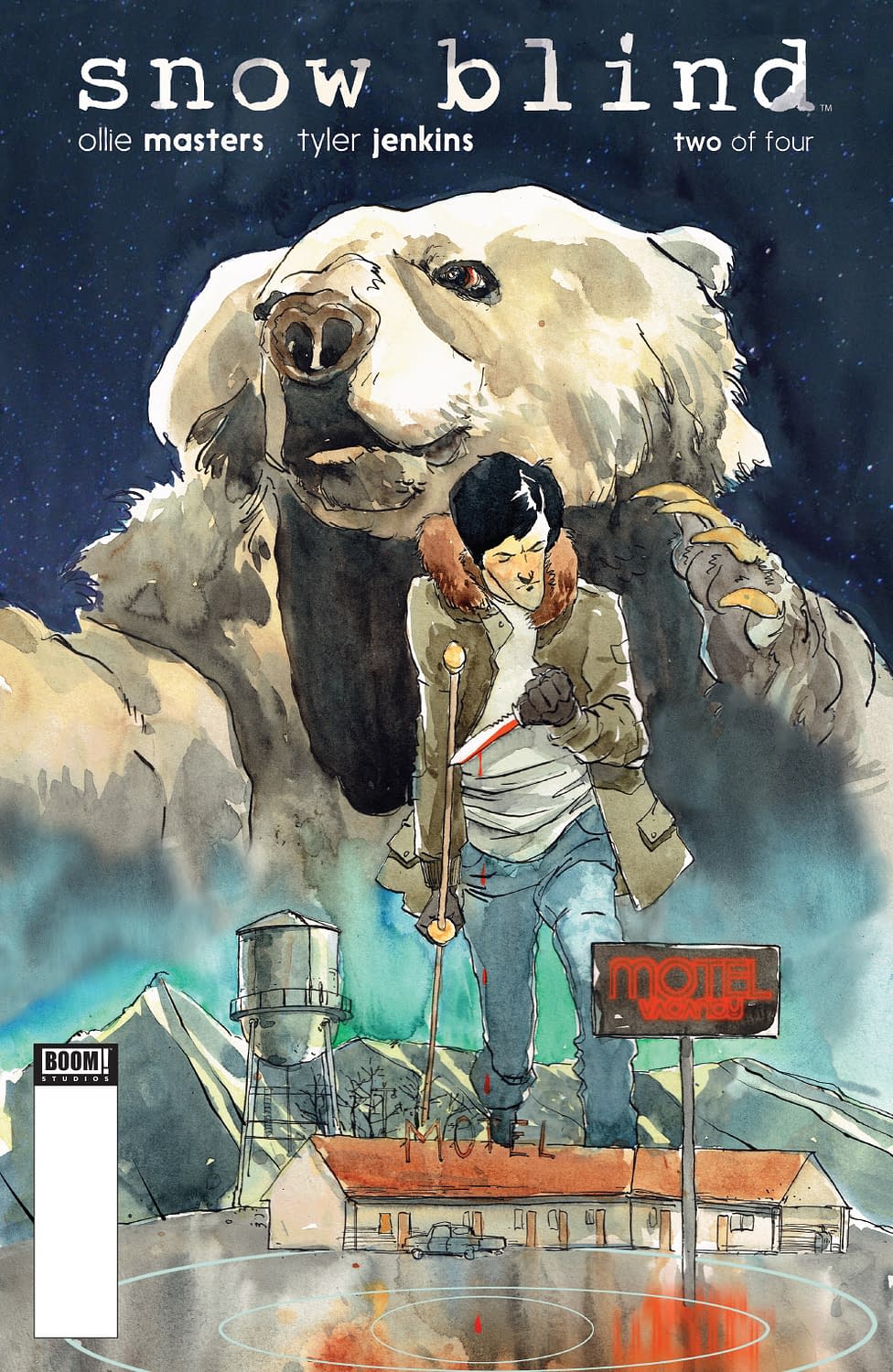 The first issue of this comic knocked my socks off. From the moment I read the first page, I was hooked. Therefore, it's no surprise that I was ready for Snow Blind #2 this month. From BOOM! Studios, written by Ollie Masters, with art by Tyler Jenkins, the second issue brings us an ambitious Teddy as he goes on a hunt to track down the man who is after his family. Nothing can stop this determined lead character, not even broken bones. So prepare yourself for a heart-pounding read.

Once again, Masters provides us with a great script, complete with Teddy's captivating inner dialogue. It's so easy to be emotionally connected to him. He's been through a lot, and to find out that your parents have been lying to you your entire life isn't an easy thing to experience. Besides all that, just when you think that you might be able to predict what's going to happen next, Masters adds in a nice little twist. I adore comics that grab you like this one does. You can sense the danger that his parents feel as the plot progresses. To top it all off, Tyler Jenkins artwork continues to bring a smile to my face. Snow Blind is art…detailed, passionate, emotional art. By now you know, I'm a huge fan of this comic and I'm going to urge you to grab yourself a copy. It's a four issue limited series, but I'm really hoping there's a way that we can make more happen. At this rate, four won't be enough. It's just that good.
Christine Marie is a Staff Writer at Bleeding Cool, Bibliomaniac, Aspiring Poet/Novelist and Dark Side Advocate. You can find her on Twitter and Instagram @AWritersWay or on her blog writerchristinemarie.wordpress.com.
Enjoyed this article? Share it!