Spookids, a Very British Stranger Things, for Thought Bubble
We love to check in with our friend Marc Jackson ahead of Thought Bubble to check in with his latest project. And this year round, that is the launch issue of his new comic book Spookids. Set in the eighties, with nerdy kids messing about, they open a portal to another place, that sees strange creatures come though, all while dropping eighties cultural references.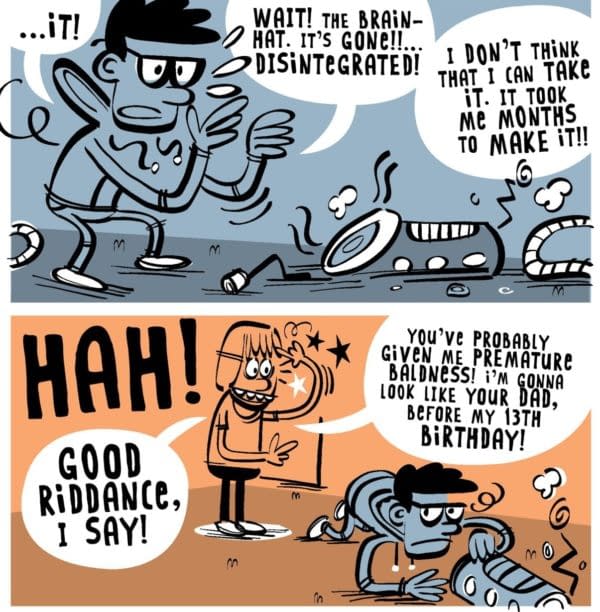 But because this is Spookids and not Stranger Things, the references are a bit crap. The monsters are a bit pathetic. And there's about as much tension as in your granddad's knicker elastic. Because that's not the point, it's a celebration of the mundane, an Alan Bennett version of a David Cronenberg movie. It's twee, it's comforting and it's fun. I mean Marc calls it Peanuts meets Paper Girls but I think mine is better.
Spookids #1 will debut at Thought Bubble in Harrogate next weekend, and contact Marc for copies after that…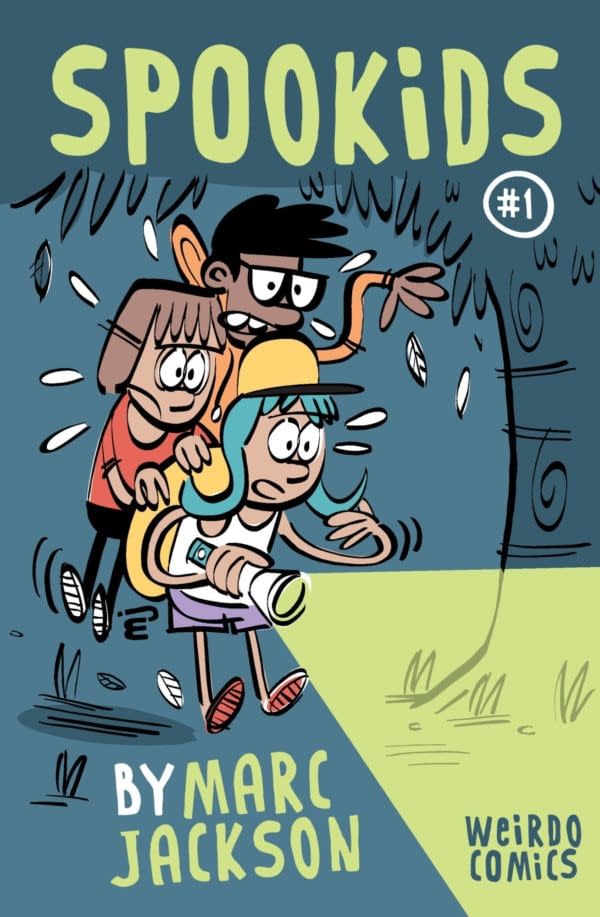 And if you are debuting anything at Thought Bubble, why not get in touch at richjohnston@bleedingcool.com. And catch up with all of our Thought Bubble coverage here.