DC Comics has released a preview of Superman #9, the next chapter in "The Great One" Brian Bendis's Unity Saga storyline. In this issue, Superman, his wife, son, and daughter attend a ceremony to celebrate World Peace Day, commemorating everyone's agreement to stop making war and adopt Superman's philosophies of peace.
Wait, what?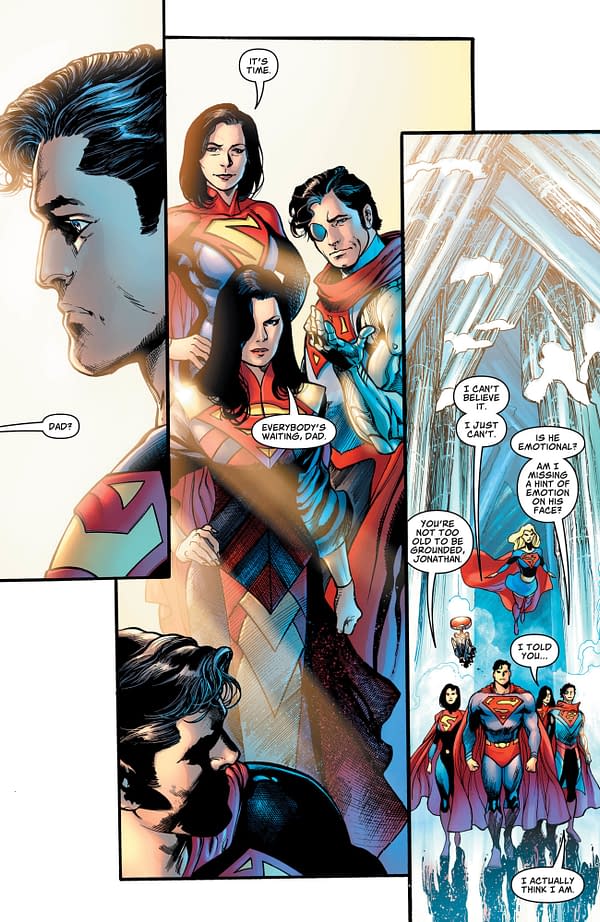 But that's not the only thing about this preview that might have you saying, "…the hell?!" Take this touching moment, for instance, between Superman and… Zod?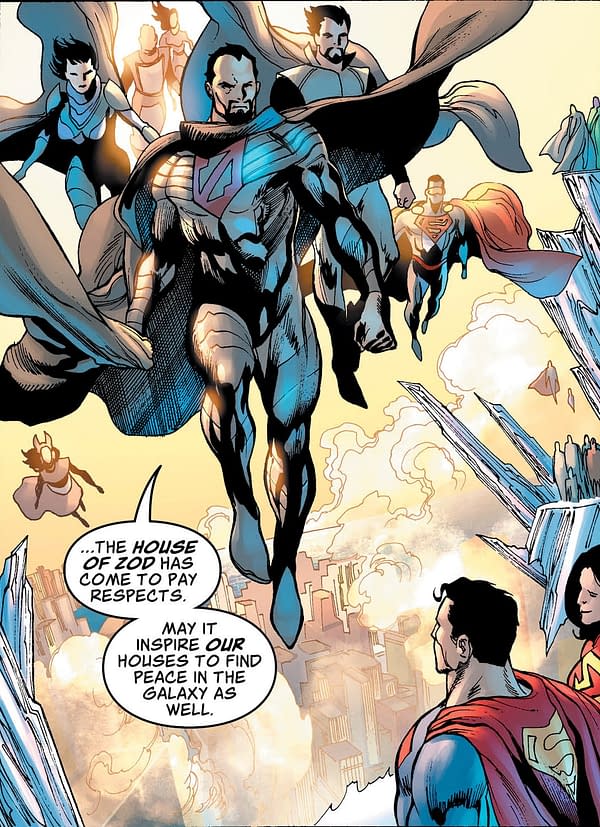 It's enough to make one say…
Oh, and a Liefeld variant! You won't want to miss this one, folks.
Superman #9 hits stores on Wednesday.
Superman #9
(W) Brian Michael Bendis (A) Brandon Peterson (A/CA) Joe Prado, Ivan Reis
The secrets of the house of El are revealed as the Unity Saga continues! Traveling through space, young Jon Kent has faced everything the universe could throw at him, but after an accident sends him and his grandfather Jor-El across dimensions, the new Superboy comes face to face with a terrifyingly evil version of his own father: Ultraman and his horrible version of the Justice League, the Crime Syndicate! Find out what happened to Superman's father and how Jon made it back home from this strange and crime-ridden alternate world.
In Shops: Mar 13, 2019
SRP: $3.99
Enjoyed this article? Share it!