Tales of Suspense #103 Review: What Has Black Widow Been Up To?
[rwp-review-recap id="0"]
Black Widow is still alive. She's working for the Red Room again. How did this happen? What has she been doing? What does this have to do with the resurfacing of Yelena Belova and the other mysterious events happening around the Winter Soldier and Hawkeye?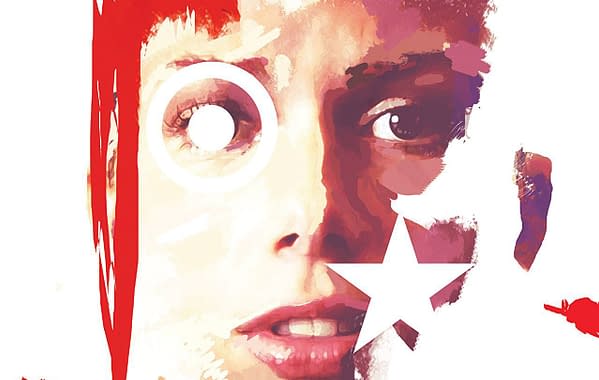 Tales of Suspense #103 departs from following Hawkeye and Winter Soldier to show us everything that has been happening to Natasha since her resurrection. In comic book style, it shows us how it all started and then how it runs aside everything in the previous three issues of Tales of Suspense.
What's surprising is how much of what we've seen has actually happened. Without spoiling too much, Black Widow has left a trail of bodies in recent days. You're not entirely sure what her game plan is either, which I appreciate.
The explanation for Natasha's survival is a standard comic book tactic, but what Tales of Suspense apart from similar stories is how much is implied instead of stated. It's presented in a surprisingly grisly manner too. It conveys how messed up this otherwise bog-standard comic book get-out-of-death-free card can be. Hopefully, the final issue won't ruin this by explaining too much.
Ursa Major makes an appearance too, and he's surprisingly one of the most charming characters in the book.
The finale is a more true-to-form comic book cliffhanger that is intended to be shocking but actually can't be what it appears.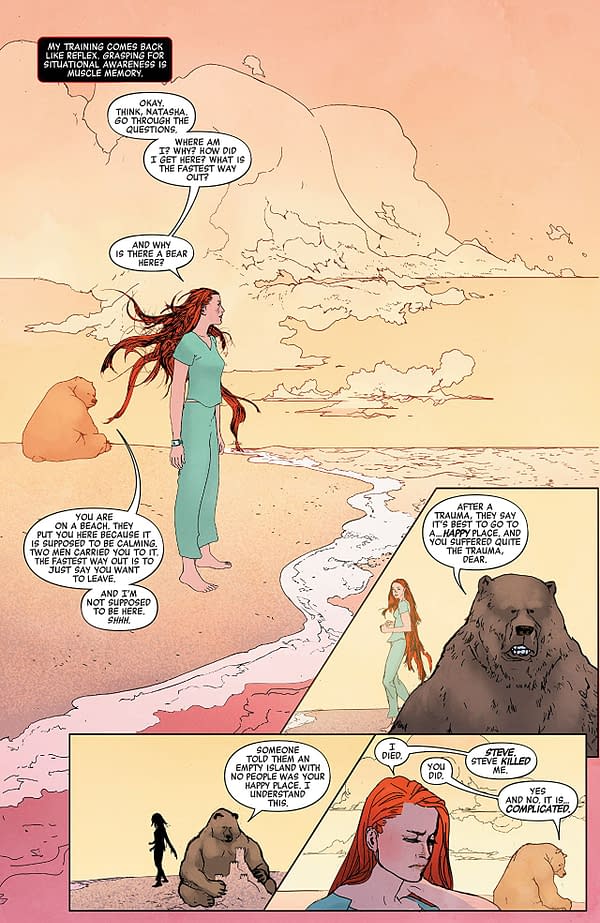 Travel Foreman's artwork continues to be a perfect choice for what the comic is trying to do. It's detailed yet slightly off. The world is cold, and the line detailing is as minimal as necessary. Rachelle Rosenberg's color art is similarly cold and utilitarian, and it works wonders for the books visuals.
Tales of Suspense #103 is another solid issue in this miniseries. Bucky and Clint don't appear very much, but Black Widow has more than enough going on to justify an entire issue to her activities. Foreman and Rosenberg make another beautiful issue, and this one comes recommended once more. Give it a read.
[rwp-review-ratings id="0"]
[rwp-review-form id="0"]