Posted in: Comics, Recent Updates, san diego comic con | Tagged: Allan Amato, art, Barron Storey, Bill Sienkiewicz, Bob Schreck, Dave Crosland, dave mckean, David Mack, Denys Cowan, documentary, frank quitely, grant morrison, HRL, Jason Shawn Alexander, Jensine Eckwall, jim mahfood, Jon Schepp, kevin smith, kickstarter, Kurt Huggins, Mark Buckingham, Matt Kennedy, Megan Hutchinson, neil gaiman, Olga Nunes, Satine Phoenix, sdcc, tara mcpherson, Temple of Art
---
Temple Of Art: The SDCC Panel You Didn't Know You Didn't Want To Miss
I'd been looking forward to the Temple of Art panel for a while, but I'm guessing that since it was at 8 p.m. on Saturday night at SDCC, most people did not have it on their radar. With a panel that included filmmakers Allan Amato and Olga Nunes, as well documentary subjects Bill Sienkiewicz, David Mack, Jason Shawn Alexander, Megan Hutchinson, and Dave Crosland, it was a panel that definitely should not have been missed. Temple of Art is a documentary film about, as described by Nunes, why people pursue art when it can be so hard. For me, Temple of Art became a thing approximately three years ago, when the Kickstarter was launched and I ended up supporting it. I also attended the last Temple of Art panel held at SDCC in 2015.
The panel kicked off right away, with 45 minutes of film just on comic book creators that will not actually be in the main documentary itself, but will be a special feature. The 45 minutes that was shown included interviews with 21 people – Mark Buckingham, Jon Schepp, Bill Sienkiewicz, Grant Morrison, Jim Mahfood, Jason Shawn Alexander, Denys Cowan, David Mack, Frank Quitely, Dave McKean, Dave Crosland, Neil Gaiman, Matt Kennedy, Kevin Smith, Megan Hutchinson, Bob Schreck, Barron Storey, Jensine Eckwall, Tara McPherson, Satine Phoenix, and Kurt Huggins.
So again, 45 minutes of interviews of these amazing creators and supporters of art and comics that won't even going to be in the 90-minute documentary when it is released. I will not attempt to describe what was talked about in those 45 minutes, because attempting to share the stories will not provide that emotion that was behind the words when they were spoken.
After the film was over, Amato and Nunes shared that they had interviewed 60 people, had 240 hours of raw footage, and felt that of that there was probably 60 hours of really good film. From this, they need to get it down to 90 minutes. They also said that they have learned that making documentaries is a multi-year process, with their having already spent three years working on Temple of Art. I was able to ask the first question of the panel after the film was over, and I shared the pride I felt after watching what was shown of having backed a project like this — a project that is built around so much passion and emotion. I asked whether there have been thoughts of scrapping the 90-minute documentary idea to pursue something like PBS and have a 30-hour documentary series, à la Ken Burns. Amato and Nunes said they have had thoughts that once the 90-minute film is done and out, to maybe do a series of 20-30 minute shorter films, focused on one subject, and either releasing them as a web series or maybe having them on TV somehow.
I highly recommend checking out the Temple of Art website, where you can read more about the project and check out the trailer, as well as a number of other clips. Additionally, while the Kickstarter has long closed, at the site you can pre-order the film and purchase the book that was released to support it in both regular and special editions. The special release version features different covers and artist sketches.
While there is no date set for the release of the film, I cannot wait for it — and based on what was shown at the panel, I don't think anyone will be disappointed by the final product.
For further musings from Joshua Stone, you can follow him on the Twitter @1NerdyOne.
---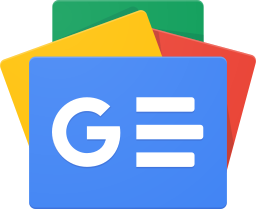 Stay up-to-date and support the site by following Bleeding Cool on Google News today!