The Life of Captain Marvel #2 Review: Emotions and Revelations for Earth's Mightiest Hero
Joe Jr. is still comatose at the Danvers house, and Carol is still struggling to connect with her mom. Carol found the letters Joe Sr. wrote to another woman, and she's not sure if she should tell her mom about it. Carol and her mom continue to clash in the meantime, and, elsewhere, an alien pod lands on Earth with large Kree woman inside. She kills the first humans she sees and is in search for a "traitor."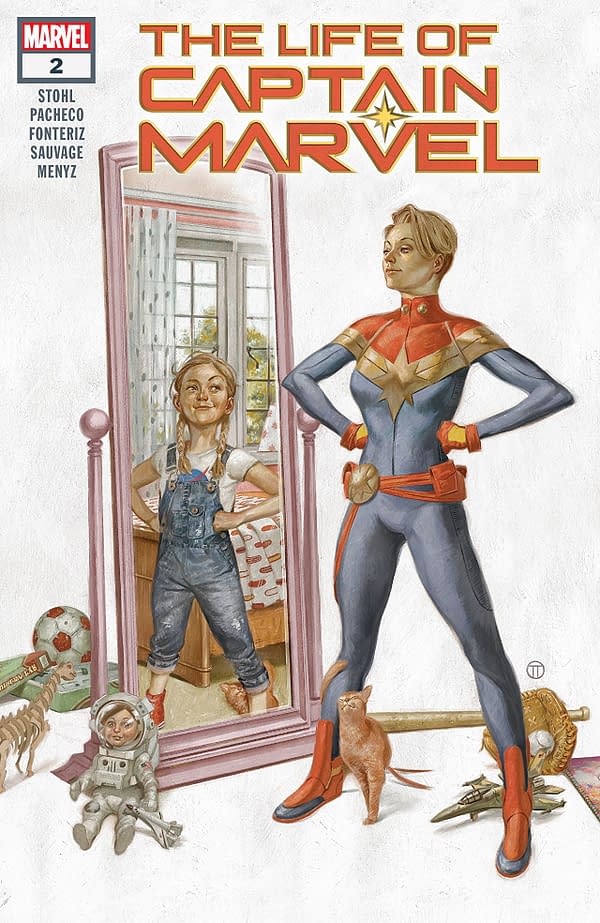 The Life of Captain Marvel #2 continues to be the heartfelt and endearing dive into the personal history of Captain Marvel that we all needed. It's not action-packed, but it doesn't need to be. It's an emotional journey and a damn good one at that.
It observes a woman and superhero being forced to accept things about her family that she never knew or even wanted to know. Her mother was an enabler, her father was a violent man, and the story isn't even over for her.
A lot of this hinges on just how compelling and generally awesome Carol Danvers is as a character. She is one of Marvel's best, and how she reacts to all of this feels believable and real.
There are some unsubtle hints about a likely upcoming and fairly cliched plot twist, and I hope these hints are red herrings. Even then, Margaret Stohl may be able to do something interesting with the idea.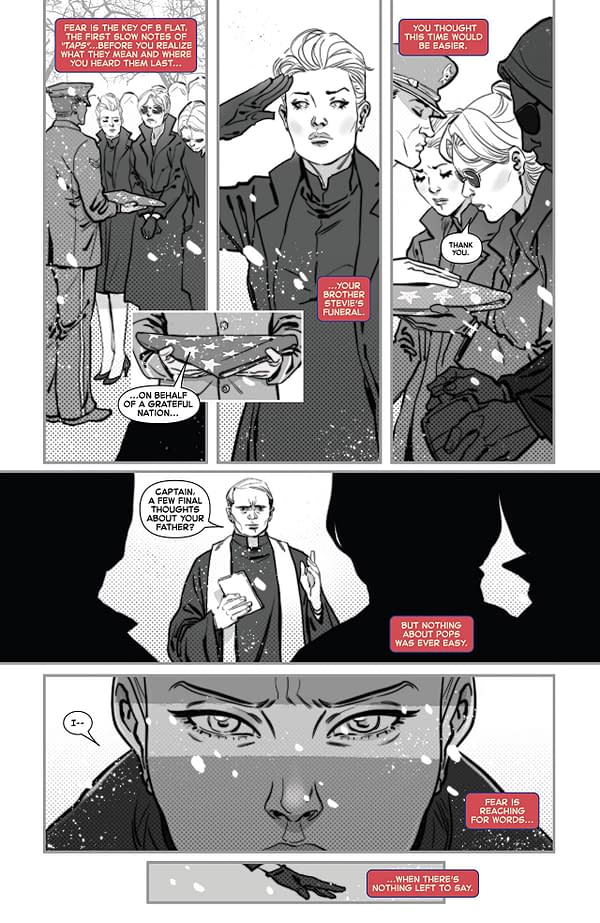 Marguerite Sauvage and Carlos Pacheco both put in fantastic work into yet another issue of Life of Captain Marvel here. Pacheco puts in impressive and expressive detailing into his scenes, this time taking the lion's share of the comic. That said, the brief flashback we do see still shows impeccable work from Sauvage. Rafael Fonteriz and Marcio Menyz back up Pacheco well in the inking and color art department, sealing the deal on this being a gorgeous comic book.
The Life of Captain Marvel #2 is an excellent deep dive into the life and history of Carol Danvers. We get to see our hero struggle further with her life as an impending threat approaches. The art team contributes great work, and the comic earns another strong recommendation. Give it a read.