The Return Of Kick-Ass, Hit-Girl And Kingsman Without Mark Millar – Reading The Millarworld Annual 2016 Tomorrow sees the launch of the Millarworld 2016 Annual. And a very peculiar affair it is too.
The Annual features short stories from the various slightly interconnected worlds of Kick-Ass, Hit-Girl, Chrononauts, Kingsman (Secret Service), American Jesus (Chosen) and Starlight. Which also means this is the first time Image Comics has published new Kick-Ass, Hit-Girl, American Jesus and Kingsman comics – they were Marvel and Dark Horse titles. This really does bring the Millarworld together.
And none of them are by Mark Millar or any of the associated artists. The creative gigs were won as part of a competition from newbie comic creators. Which already feels the head with horror.
But right from the bat, however, it is worth pointing put that the strips look great. Professional level throughout, and much of that will be to the credit of editor Rachel Fulton and colourist Abigail Bulmer and letterer and designer Peter Doherty. If there were rough, unsteady edges , they have been smoothed out. I mean compare this to Millar's first work for Trident on Saviour, an early version of what one day would be Chosen, then American Jesus, and it's like Linda McCartney's backing vocals compares to Adele.
But what of the flavour? Mark Millar has a distinctive take, the ultra gross that dovetails into the sweet, where everyone asks what other people are talking about. It's a turn-on – and turn-off for many, depending on that balance. At one end The Unfunnies, at the other Superman Adventures. And how much can each creative team accomplish in four or five pages.
Well, the book is closer to Mark Millar's 2000AD roots in this case, telling a complete story in a short getting rid of the flab and the flappy and focusing in on the important.
Shaun Brill and Conor Hughes on time-travelling comedy Chrononauts is even more inspired by Back To The Future than ever before, going to high school prom to fix an embarrassing moment that has consequences for the future. But the brevity of space, only four pages, prevents any set up – even the main character's name, only mentioned as an aside. But it's totally a Twisting Time/Future Shock story and feel, in and out. A slightly inconsistent art style but it gets the job done.
Kick-Ass by Ricardo Mo and Ifesinachi Orijekwe gets a whole five pages, but is far more immersive, Kick-Ass taking down a bad guy, before being forced to examine who is and who isn't. The world is larger than Kick-Ass, a revelation that matches that from the original comics, but without the grossness that drives some off. The art is clean and cartoony with manga inspired touches, but not as organic as it need to be.
American Jesus by Cliff Burngardener and Steve Beach is the visual star of this comic, and a long awaited return to this world, the last issue of which was published by Dark Horse in 2004. The sequels promised in 2008 never emerged, and 12 years is a long time to wait for five pages. And yes, while you were enjoying the lighter aspects of the first stories – and the first half of this one, it descends into the darkest corners of humanity, though without the comic touches that Millar often imbues them with. Instead this comic feels more like a Jamie Delano Hellblazer – with an Arthur Ransom to match on art. Tackling the global impact of one small aspect of the original story, it gains both gravitas and meaning with a worldwide cast of billions to choose from.
Phillip Huxley and Myron Macklin create a Kingsman: The Secret Service story has an unfortunate start, treating the five-page restriction as an excuse for clumsy exposition between Eggsy and his mum, "Sorry I'm late, traffic's murder in London at the moment", "Hardly surprising with terrorists running round the sodding place. Times like this I'm glad you've got an office job." Ouch. But for that you have an entertaining secret service/mundane home life fight scene – it's not original, but it's well executed with a very entertaining use of a cabbage.
Starlight by Deniz Camp and Pracheta Banerjee has the biggest visual difference from the original, a painted look that reminds me of the earliest Terminator days of Alex Ross. And so we get a derring do take of space opera and battle using the painted form well, but be warned, it ends with the sheesiest, corniest finale – the kind of thing that Mark Millar himself would shy away from, or defeat with the final line, This just ends in camembert.
Hit-Girl by Mark Abnett and Ozgur Yildirim closes out the book, and it's easily the best strip in the book. It has a high concept, Hit-Girl's ABCs to help her reading, as they lay out her approach to crime fighting letter by letter. Now that is using the short story form well, cleverly, and excusing any shortfalls – including the rhymes that don't quite work and the scans that fall foul. But it works, selling a little slice of Hit-Girl, the innocence and the grossness simultaneously. Hell, I bet Millar wishes he'd thought of this one. Four pages of joy and an ending that shows Starlight how that same scene should have been done.
So that's six stories, 28 pages, $2.99, and possible glimpses of the stars of tomorrow.
Oh and only one rape. Well, it is Millarworld I suppose…
---
---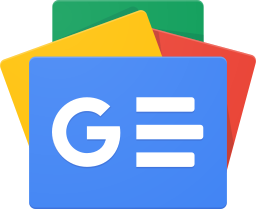 Stay up-to-date and support the site by following Bleeding Cool on Google News today!