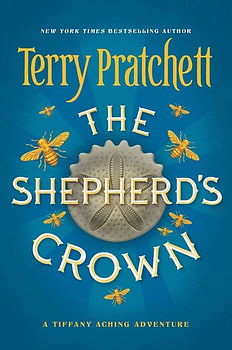 After the passing of Terry Pratchett, rumors started that his Discworld series of books would be continued. But now his daughter Rhianna Pratchett says that the Shepherd's Crown will be the 41st and final Discworld novel. As a writer of video games, film, TV and comics, she was asked by a fan if she would continue the series herself to which she replied:
No. I'll work on adaptations, spin-offs, maybe tie-ins, but the books are sacred to Dad. That's it. Discworld is his legacy. I shall make my own. I don't intend on writing more Discworld novels, or giving anyone else permission to do so.
She also said that Pratchett's assistant Rob Wilkins would not be writing any Discworld novels and a compilation of unfinished stories was unlikely.
The Shepherd's Crown will be published September 1st.
[Source: The Guardian]