Time Runs Out, The Marvel Event For May 2015, Avengers To Skip Eight Months In September – And A Full Marvel Reboot? (VISUAL UPDATES)
Ever since the DC New 52 reboot of 2011, Marvel folk have been asked if they would ever reboot their universe as DC have done (a number of times) and have said no, they prefer sliding changes in continuity when necessary and they like to make everything that has happened, count.
But at Diamond's Retailer Summit at Las Vegas, the rumour was that things were changing.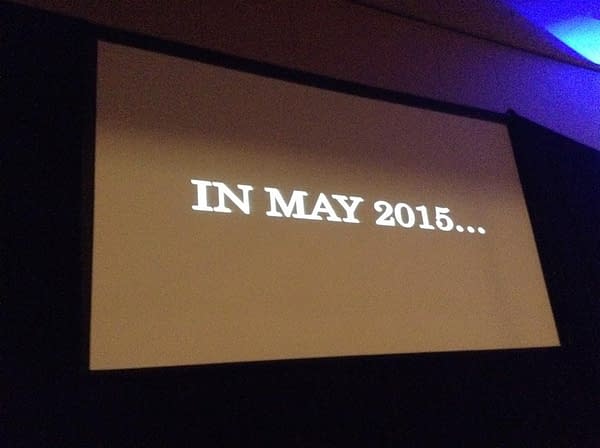 On Avengers, Jonathan Hickman has been running the story of the threat of incursions, the Avengers being faced with a series of events that see other realities breaking into ours, with either one world having to be destroyed or both perish, leading the Avengers having to contemplate genocide in order to save the Earth.
Now, in September, DC Comics is running a Five Years Later event with 41 titles jumping forward five years later in time to tell a story for each character from the near future. But Jonathan Hickman isn't letting them have all the fun. Not only is he lining up a version of the Justice League for his Avengers to fight, but he's also giving his characters a time jump as well.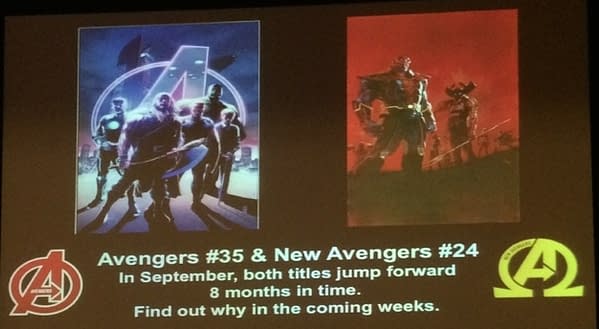 Because Avengers #35 and New Avengers #24 will both jump eight months in time in September.
I'd ask if they have jetpacks or whatnot, but this is the Avengers. They have them now, if they want them…
But where is it all heading?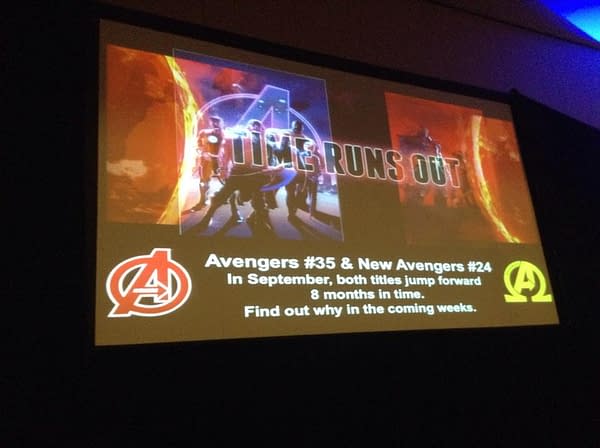 Time Runs Out sees everything Jonathan Hickman has been building towards comes to a close and will affect the entire Marvel company across the board, forcing them to do something the company has never done in its 75 years.
Could that be a Reboot Universe? That was the popular rumour amongst the retailers… It happens in May 2015, and the teaser image had two planets near collision…
Photos courtesy of Dennis Barger of Wonderworld Comics, Detroit.
---
---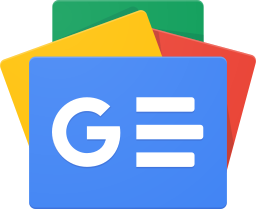 Stay up-to-date and support the site by following Bleeding Cool on Google News today!