In their November solicitations, Titan Comics announced a new Minions comic book, Viva Le Boss, with the following solicitation:
Minions Viva Le Boss #1
(W) Stephane Lapuss (A/CA) Renaud Collin
The breakout mascot characters of Despicable Me (and their own movie, Minions!) return for another round of comic capers! The villainous yellow goofballs wander history looking for a truly wicked boss to serve – but are they doomed to forever be Minions without a master?
The Minions are beloved worldwide: 34m Facebook followers, 1.3m Instagram, and 300k Twitter!
"No matter how old you are, it's hard to resist the lovable stupidity of the Minions… Captures the spirit of the movies in a bite size format." -Flickering Myth

In Shops: Nov 14, 2018
SRP: $3.99
And a top secret (or maybe just not ready yet) cover: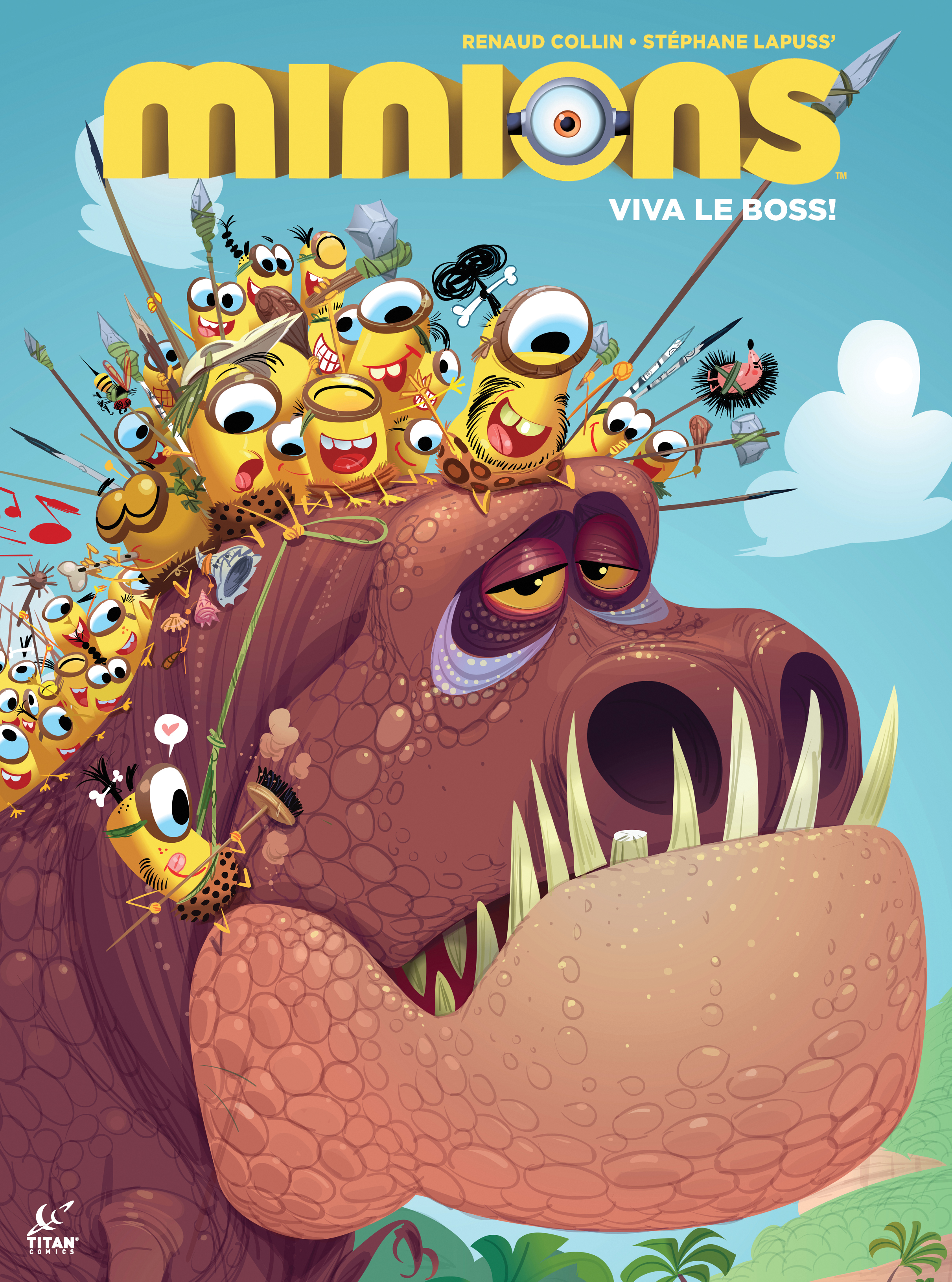 Today, the publisher has revealed not only the two formerly-classified covers, but some preview art as well.
Some more deets from the press release:
Spinning out of the highly successful Despicable Me franchise, the Minions movie garnered worldwide acclaim as well as grossing over $1 billion at the box office in 2015 with their first stand-alone movie. The latest installment in the film series, Despicable Me 3, was released in June 2017 and also grossed over $1 billion; cementing Despicable Me as one of the most successful animated film franchises in movie history.

In Titan Comics' new Minions series, which is written by Stephane Lapuss, featuring art from Renaud Collin, the yellow Minions journey through history looking for a truly villainous leader– but are they doomed to be Minions without a master?
Minions Viva Le Boss #1 hits stores in November. Check out the art:
Enjoyed this article? Share it!