 By Andrew Guilbert
Tyler Jenkins, the illustrator known for his work on Image Comics' Peter Panzerfaust and the Eisner-award nominated anthology In The Dark and Spencer Estabrooks, the award winning filmmaker behind the-office-meets-D&D series One Hit Die have just launched a Kickstarter to turn the cult film Sharkasaurus into a graphic novel. Set on a creationist-themed golf course, Sharkasaurus is the story of a rebellious paleontologist's son, who falls for the promiscuous daughter of a widowed creationist. When they accidentally awaken the prehistoric tunneling dino-shark Sharkasaurus, the pair must evolve their ideological differences or succumb to the inevitable jaws of the beast.
With ample amounts of gore, gut-busters and nods to film monster royalty like Tremors and Jaws, Sharkasaurus promises to be a bloody hilarious read.
"We had such a good time on the short film, but I've got bigger ideas for the story and where things can go," says Sharkasaurus creator Spencer Estabrooks. "We mock creationist and paleontologist equally. Everything in this graphic novel is there to be roasted, and promptly devoured." "Sharkasaurus is just so over the top that, when I read it, I knew I had to be a part of it," says illustrator Tyler Jenkins. "Where else can you find a monster chasing fundamentalists and scientists with the baby Jesus riding its fin?"
Rewards include limited edition, numbered and signed copies, your name included in the comic as a brand name, original artwork and even having your likeness get murdered by Sharkasaurus in the final product.
You can help bring Sharkasaurus to life on Kickstarter here and check out the short film that started it all here.
EXCLUSIVE BLEEDING COOL CONTEST:
Anyone who contributes $25 or more can message the promo code BLEEDINGCOOL to the creator through Kickstarter, along with their funniest one-liner, for a chance write a one-liner that will be included in the graphic novel.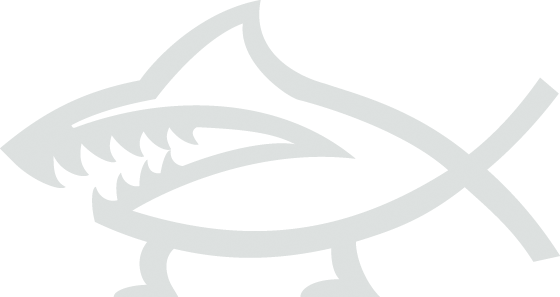 Enjoyed this article? Share it!